IGNOU Rajkot Regional Centre: As of now, all courses are being accepted by the IGNOU Rajkot Regional Centre, The application deadline is September 30, 2022. The IGNOU Rajkot Regional center was established in 2004. The regional center has 33 learner support centers in Saurashtra, Kachchh, and the DIU (UT) in Gujarat.
IGNOU has announced the end date of assignment submission was 20 July 2022. This center is affiliated with Indra Gandhi National Open University. Dr. M. S. Parthasarathy is the director of the regional center. It offers various courses in undergraduate, master's, certificate, and diploma programs.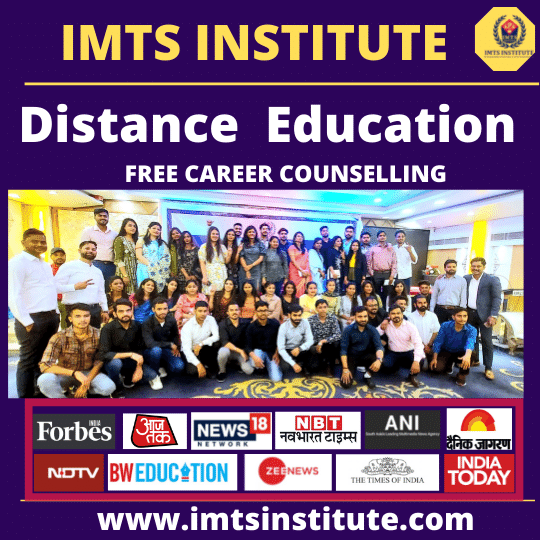 Note: Students can fill out the IGNOU Re-registration form before 30 September 2022.
Recommended: Get More details here about
IGNOU Rajkot Regional Centre Admission Highlights:
| | |
| --- | --- |
| Name of Director | Dr. M. S. Parthasarathy |
| Center Name | IGNOU Rajkot Regional Centre, Gujarat |
| Established | 2004 |
| Location | Rajkot, Gujarat |
| Pincode | 360005 |
| State | Gujarat |
| Email ID | rcrajkot@ignou.ac.in |
| IGNOU Rajkot Contact No | 0281 257 2988 |
| Affiliated Center | (IGNOU) Indira Gandhi National Open University |
| Center Code | 42 |
| official Website | http://rcrajkot.ignou.ac.in/ |
IGNOU Rajkot Regional Centre Courses List:
Bachelor of Arts (Tourism Studies) (BTS)
Bachelor of Commerce (BCom)
Bachelor of Computer Applications (BCA)
Bachelor of Science (BSc)
Bachelor of Social Work (BSW)
Bachelor Preparatory Programme (BPP)
Master of Arts (Economics) (MEC)
Master of Arts (English) (MEG)
Master of Arts (Hindi) (MHD)
Master of Arts (History) (MAH)
Master of Arts (Political Science) (MPS)
Master of Arts (Public Administration) (MPA)
Master of Arts (Rural Development) (MARD)
Master of Arts (Sociology) (MSO)
Master of Arts (Tourism Management) (MTM)
Master of Arts(Education) (MA(Edu))
Master of Commerce (MCom)
Master of Computer Applications (MCA)
Master of Science Degree in Dietetics and Food Service Management (MSC(DFSM))
Diploma in Creative Writing in English (DCE)
Diploma in Early Childhood Care and Education (DECE)
Diploma in Nutrition and Health Education (DNHE)
Diploma in Tourism Studies (DTS)
Diploma in Value Added Products from Fruits and Vegetables (DVAPFV)
Diploma in Women's Empowerment & Development (DWED)
Post Graduate Diploma in Disaster Management (PGDDM)
Post Graduate Diploma in International Business Operations (PGDIBO)
Post-Graduate Diploma in Higher Education (PGDHE)
Post-Graduate Diploma in Maternal and Child Health (PGDMCH )
Post-Graduate Diploma in Rural Development (PGDRD)
Certificate in Consumer Protection (CCP)
Certificate in Disaster Management (CDM)
Certificate in Early Childhood Special Education (Cerebral Palsy) (CESE(CP))
Certificate in Early Childhood Special Education (Mental Retardation) (CESE(MR))
Certificate in Environmental Studies (CES)
Certificate in Food and Nutrition (CFN)
Certificate in Food Safety (CFS)
Certificate in Guidance (CIG)
Certificate in HIV and Family Education (CAFE)
Certificate in Literacy Programme (CLP)
Certificate in Nutrition and Childcare (CNCC)
Certificate in Tourism Studies (CTS)
Certificate Programme in Laboratory Techniques (CPLT)
Certificate Programme in Rural Development (CRD)
Certificate Programme Teaching of Primary School Mathematics (CTPM)
Regular Programmes
PG and Advance Diploma
Post-Graduate Diploma in Clinical Cardiology (PGDCC)
Certificate in the Teaching of English as a Second Language (CTE)
IGNOU Exam Centre in Gujarat:
IGNOU has 21 Exam Centers in Gujarat. When students fill out the exam form they get a choice the choose their exam center. It's not compulsory that the IGNOU center you selected for the exam will de be allotted to you. The center might be changed by IGNOU according to your residential location
IGNOU Exam Centre in Gujarat courses list :
| | |
| --- | --- |
| IGNOU Study Centre in Adipur | IGNOU Study Centre in Una Gujarat |
| IGNOU Study Centre in Amreli | IGNOU Study Centre in Veraval |
| IGNOU Study Centre in Atmiya institute Rajkot | IGNOU Study Centre in Vidya Nagar Rajkot |
| IGNOU Study Centre in Bhavnagar | IGNOU Study Centre in Ahmedabad |
| IGNOU Study Centre in Bhuj | IGNOU Study Centre in Anand |
| IGNOU Study Centre in Jamnagar | IGNOU Study Centre in Banaskantha |
| IGNOU Study Centre in Joshipura | IGNOU Study Centre in Bharuch |
| IGNOU Study Centre in Junagadh Agricultural University | IGNOU Study Centre in Mahisagar |
| IGNOU Study Centre in Mahuva | IGNOU Study Centre in Surat |
| IGNOU Study Centre in Mithapur | IGNOU Study Centre in Vadodara |
| IGNOU Study Centre in Swaminarayan College Bhavnagar | |
 IGNOU Rajkot Contact Details:
Address: The Regional Director,
IGNOU Regional Centre,
Saurashtra University Campus,
Rajkot-360005
IGNOU Rajkot Contact No.: 0281-2572988
Fax: 0281-2571603
E-Mail: rcrajkot@ignou.ac.in