IGNOU BTech Admission 2022: 22 September 2022 is the last date of IGNOU Admission 2022, Candidates are required to submit the application form before the last date. The Indira Gandhi National Open University (IGNOU) used to offer working students a Bachelor of Technology (B.Tech), but for this session, admission will not take place. Some people who are employed want to earn a B.Tech degree, but because of extreme competition and job responsibilities, they can't. IGNOU came up with a solution for resolving this challenge by offering a distance-learning B.Tech program. In this course, one can study Calculus, Electricity Mechanism, Energy Factors, Chemistry, Software Technologies, Physics, and more. An overview of the B.Tech program from IGNOU is provided in this article. 
The Supreme Court has ruled that AICTE approval is not required for IGNOU B.Tech. degrees and diplomas According to the Hon'ble Supreme Court of India's verdict in Writ Petition (Civil) No. 382 of 2018, which was delivered on 30 July 2018, the AICTE's approval of IGNOU's B.Tech. degree/diploma is not needed.  In the wake of this judgment, many students who earned their B. Tech degree/diploma from IGNOU have felt a great sense of relief.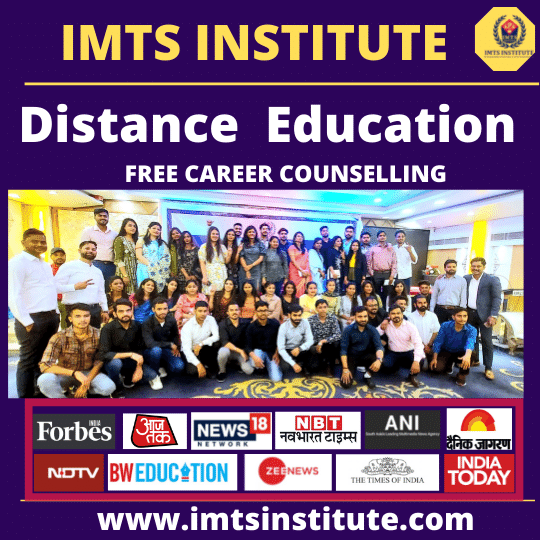 http://ignou.ac.in/ignou/aboutignou/school/soet/programmes/detail/205/2 
IGNOU University will offer an online course at a very low cost at a fee of INR 20,000. IGNOU offers online education to students who cannot attend traditional universities, and it has been approved by both the UGC and the MOE.
IGNOU B.Tech Admission 2022 Highlights:
| | |
| --- | --- |
| Duration of the Course | Four years |
| Course Fees | INR 20,000/- |
| Maximum Age | No limitation |
| Minimum Age | No limitation |
| Eligibility | Passed 10+2 |
| Available Medium | Hindi & English |
| Admission  | IGNOU Admission |
| IGNOU Admission 2022-23 | 22 September 2022 |
| IGNOU Official Website  | http://ignou.ac.in/ |
IGNOU BTech Admission 2022
Bachelor of Technology provides training, continuing education, and professional knowledge appropriate for upgrading the diploma level human resources engaged in managing construction tasks. The B.Tech program is a four-year program consisting of four study modules. The design of the program structure is such that it provides in-built modularity and flexibility. This enables the learner either to opt only for ADCM or to move on to completing the B.Tech. Degree.
IGNOU offers a four-year undergraduate B.Tech course. This course especially serves the students who are working and want to earn a degree as well. The admissions are conducted twice a year in January and July. Students who wish to take admission to the B.Tech program must have completed 10+2 with the science stream. IGNOU Only provides BTech Civil (Construction Management) (BTCM), It is a four years diploma course in the field of Construction Management. IGNOU BTech Admission 2022-23 Last date is 22 September 2022.
IGNOU B.Tech Admission Eligibility Criteria
Candidates who want to apply for IGNOU B.Tech Admission must have passed 10+2 in Physics, Mathematics, and Chemistry. The university uploads all the information on its official website. However, there is no age bar for pursuing B.Tech Course from IGNOU. The time allowed to complete B.Tech course from IGNOU is four years.
IGNOU B.Tech Fees
The course fee is around INR 20,000. For complete information, download the Prospectus for July 2021 IGNOU admission from the website. Candidates can pay the fee online. Don't forget to take a screenshot of the form so that you cannot face any problems in the future.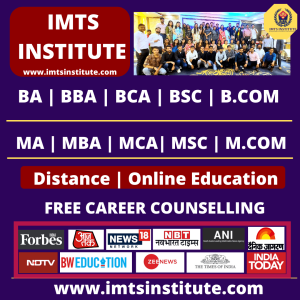 IGNOU B.Tech Application Form 2022
Application form available for July Session 2022 on IGNOU Portal. The course fee is INR 20,000. The registration fee for getting admission is INR 300. One can get admission to the IGNOU B.Tech program based on marks they have obtained in 10+2. Students can submit the form by online method and offline admission is not available in IGNOU. To submit the application form online, the applicants need to follow the steps given below:
First of all, go to the admission portal. http://ignou.ac.in/ 

Candidates can sign up on the page by creating a username and password.

After registration, click on the "Login" button and enter the same username and password you set before.

After this, enter all the details carefully.

Once you enter all the information and upload the required documents, click on the submit button.

Preview your form and check everything in detail and take a printout of the form.
The applicants who want to submit the application form offline, have to mail the application form to the respective Regional Center's address. 
IGNOU B.Tech Study Material
One can get all the study material of the course from the website. The administration provides all the important information related to the particular course to their students so that they cannot face any problems in the future. All you need to do is, click on the download option, and you will get complete study material of B.Tech on your computers or laptops. To understand the course curriculum, a candidate must check all the study material before applying to a particular course.
IGNOU B.Tech Assignments
The IGNOU evaluates the performance of students based on their assignments and final exams. Assignments account for 30% of the final grade. Assignments are one of the most important parts of the grade. In order to achieve maximum marks in the course, students must submit all their assignments on time. The assignments can be downloaded from the student portal. The students who complete the assignments are most likely to gain a deep understanding of the course content.
Why Choose IGNOU B.Tech Admission?
Some of the advantages of selecting IGNOU for B.Tech Admission are listed below:
IGNOU is India's top National Distance University.

Helps students in balancing their studies and job with ease.

Weekend classes provide flexible learning.

IGNOU provides a great opportunity for students to get a degree from a central university.

Provides a great opportunity to study from home.

The study material available on the website covers all the main areas of the course.
IGNOU B.Tech
Bachelor of Technology is a distance learning degree. Students must complete the program in a minimum of four years. IGNOU offers distance BTech courses that can be completed in six years. This course provides students with detailed technical information that can be applied to maximize economic profit.
The participants improve their technical skills within these industries. It is an intellectual degree as well as a practical degree. Students also receive hands-on training in their fields to learn how to use various software and hardware programs.
SLM
IGNOU B.Tech students studying online with IGNOU will have access to study materials, assignments, and exams. In India, open universities are known as IGNOU, so their study method is ODL (Open & Online Learning). With IGNOU's study materials available both online and offline, students can attend conferences more easily.
Online Study Tools
Students who do not wish to purchase the paper edition of IGNOU can also access the online version. A list of accepted students can be found online. With an IGNOU app, students can view and download course materials whenever they want. Center coordinators offer students counseling. There are six sessions per subject, which take place on weekends. The weekends are off.
IGNOU offers only Construction Management as a specialization. Indian engineering offers a great deal of flexibility and cost-effectiveness, which led IGNOU to establish its School of Technology in 1987.
Distance B.Tech courses from IGNOU are designed to develop student's technical skills. With the IGNOU Distance BTech program, students can develop their professional potential, abilities, and technical knowledge. Thus, the IGNOU programme aims to bridge the nation's technological gap.
There are two exams each year, one in June and one in December. The final grade is based on 70% of the grades from the semester exams. It is possible for the student to take the course again during the next cycle, up to the end of the program.
FAQs
Ques.) Is the University provides seats to International students?
Ans: Yes, the University offers admission to overseas students.  One can get a complete guideline from the website or university's prospectus.
Ques.) What is the total time duration to complete B.Tech course from IGNOU?
Ans: The time required to complete this course is four years.
Ques.)Can a student apply online for admission to B.Tech program?
Ans: Yes, the University accepts the application in both online and offline ways. One can select the registration mode according to their ease.
Note: IGNOU doesn't provide BTech admission in regular or any distance mode, IGNOU only provides a four-year diploma course in BTech Civil (Construction Management) (BTCM).