IGNOU Online DTS Admission: IGNOU Online DTS admission for the July session begins. The July session of admission brings online mode.  Candidates can make online DTS program admission by paying the registration, and admission fees. The Diploma in Tourism Studies is a diploma-level program. This course covers fundamentals, history, business statistics, aviation management, and tourism regulatory frameworks. IGNOU Re-registration for the Online DTS course is allowed till 30 September 2022.
An Online DTS registration fee for current session admission will remain INR 300. A full program fee for one year course is INR 4,500. Admission to IGNOU DTS program will confirm after a diploma program fees deposit. Confirmation of admission shall be shared with the registered email id/mobile number of applicants.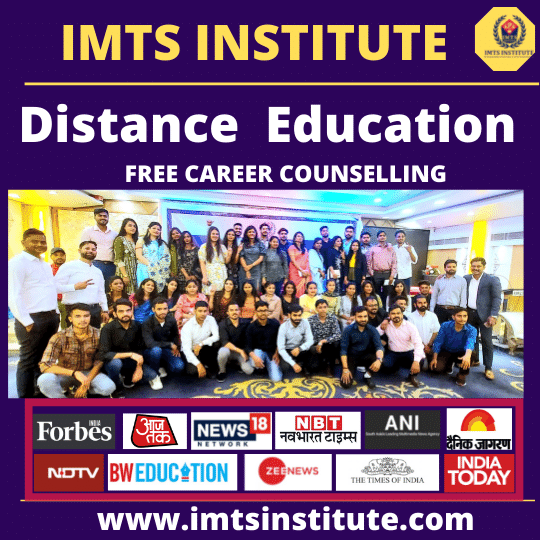 Individuals who have passed the highest level of school exam (12th) can apply to the diploma program in tourism studies. The Diploma program entry will not include an entrance test. 
Applicants who succeeded to get admission shall be taught about various subjects like foundation courses in tourism, tourism development, management tourism, tourism marketing, etc.
IGNOU Online DTS Admission: Programme Highlights
IGNOU DTS Online Admission: An Overview
IGNOU has started with the Online program for Diploma in Tourism Studies. Studying tourism online will help students have very good learning by pursuing study from anywhere in the country. The admissions for these online classes will be started soon, and the last date of admission in IGNOU Online DTS is 30 September 2022.
In the modern era, we see traveling has become more frequent, Sports, business, education, and political movements are the reason for the boom in the tourism sector.
The DTS Online Programme relates to the tourism industry where learners get to know about insights of tourism industries from basic to the advanced level. This valuable knowledge will help the learner in making a career in the tourism industry. It will be a perfect choice for the candidate who currently works in the tourism sector.
The DTS Online Programme consists of 36 credits, and the Programme is divided into the following parts:
TS-01 Foundation Course in Tourism,

TS-02 Tourism Development: Products, Operations and Case Studies

TS-03 Management in Tourism
Elective: Choose any one of the following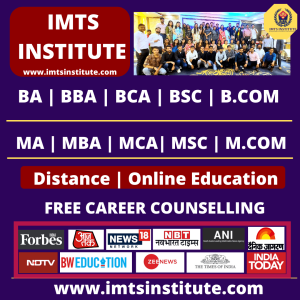 TS-04 Indian Culture: Perspective for Tourism

PTS-04 Project on Indian Culture: Perspective for Tourism Or

TS-05 Ecology, environment, and tourism

PTS-05 Project on ecology, environment, and tourism Or

TS-06 Tourism Marketing

PTS-06 Projects on Tourism Marketing
The learner of this diploma course will not need to go for anything to the regional and study centers. From admission to the submission of the term-end assignments, candidates have to follow the online method. The study materials for this diploma will be available over the EGYANKOSH application and the web portal. Candidates can stream and download the lecture videos at any time.
IGNOU Online DTS Application Form 2022
The Programme is available in both January and July sessions. Candidates are advised to choose the session according to their comfort. IGNOU Online DTS program Admissions are going on for the year 2022 academic sessions, and students are required to check the admission intake criteria for the admissions.

IGNOU Online DTS Admission Process: How To Apply?
The admission process for IGNOU DTS Online will be mentioned in the next segment. 
There is an admission portal that is available for registration- https://ignouiop.samarth.edu.in/. 

Here, students must fill in the general personal details because students will get new login and password for the admissions form. 

After completing the registration process, students are required to complete their admission form. 

This admission form has Personal Information, Educational details, which students need to fill in with accuracy. 

After filling up, this section, students need to upload the scanned documents. 

The information and documents should be properly filled in, and students need to recheck the details. 

After clearing all these, students need to pay the fees through the available mode – NetBanking/ OnlinePayment/card payment. 

Save all the details for future reference. 
Eligibility & Medium: DTS Online Programme of IGNOU
The candidates have to be a pass out of 10+2 or equivalent or bpp from IGNOU.

Age no bar

The medium of this Programme will be English
Duration: 
Minimum period: 01 Year

Maximum period: 03 Years
IGNOU Online DTS Programme Fee Structure
For Indian nationals, INR 4,500/- for the full Programme (exclusive of examination fee)

Fee for Foreign nationals divided into two parts

For SAARC students, INR 8,000/- for the complete Programme (exclusive of the examination fee)
FOR NON-SAARC students USD 300 for the Full Programme(exclusive of examination fee)
IGNOU Online DTS Programme Syllabus:
| | | |
| --- | --- | --- |
| Course | Course Code | Credits |
| Foundation Course in Tourism | (TS-1) | 8 |
| Tourism Development: Products, Operations and Case Studies | (TS-2) | 8 |
| Management in Tourism | (TS-3) | 8 |
| Tourism Marketing | (TS-6) | 8 |
| Project on Tourism Marketing | (PTS-6) | 4 |
Benefits Of IGNOU DTS Online Programme 
A degree holder of the DTS Online Programme will make a career in travel & tourism Industries like:
Hotel

Travel Agency

Own business of travel & tourism
Coordinator:
For further information about the Programme, learners may contact the person below.
Dr Paramita Suklabaidya
Phone: 011-2951757
Email Id: dts@ignou.ac.in
Conclusion: 
This Programme aims to build knowledge amongst the learners about travel industries that will help them make a career by going forward.
Contact Details:
Admission: Centre for Online Education (COE),

Block-17, Room. No. 04,

IGNOU, Maidan Garhi, New Delhi, 110068

E-mail: coe@ignou.ac.in
Contact No: 011-2957-2322