IGNOU BBA Admission 2022: Students who wish to take admission in the IGNOU July Admission Cycle in the BBA Programme are required to register online at ignouadmission.samarth.edu.in. Registration for the IGNOU BBA Programme will close on September 30, 2022. Students interested in a career in business and service management can pursue a BBA program at India Gandhi National Open University. Students who are interested in a career in management can enroll in IGNOU's undergraduate Business Administration course. BBA courses are offered by the School of Management Studies. The BBA program currently offers two specializations, BBASM (BBA in Services Management) and BBARL (BBA in Retailing).
The applicants aspiring to get admission to the IGNOU BBA course are needed to have completed their 12th class from a school or institution approved by the government. For getting admission to the course it is mandatory for applicants to complete the minimum requirements listed for admission.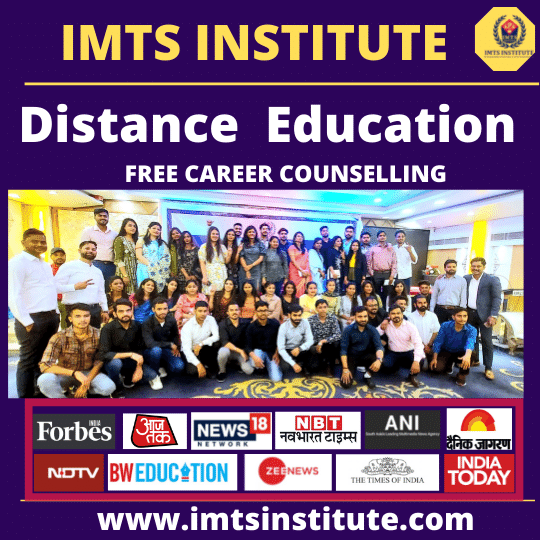 Those interested in management can take IGNOU's Business Administration undergraduate course. The BBA (SOMS) is provided by the School of Management Studies. The BBA Retailing (RL) and Services Management (SM) concentrations are only offered once a year in July. It takes six years to complete the program. 

BBA (SM) is offered by IGNOU in conjunction with MKC (MKCL). This degree is an interdisciplinary program. Students are awarded a degree and a certificate of work experience. The admissions process to BBarL is based on interviews and merit. Students with indirect support and physically fit candidates are also considered. http://ignou.ac.in/
Category A – Direct entry
Seats For BBA are reserved as per Indian government norms and Guidelines.

New Students will be chosen based on their overall appearance, communication skills, attitude

To qualify, a student must get 25 marks out of 50 marks.
The students have to pay the fee year-wise for this course. In this article, you will get a complete guide about the course, eligibility criteria, duration, syllabus, and fee structure.
IGNOU BBA Admission Highlights
| | |
| --- | --- |
| Minimum Period | Three years |
| Maximum Period | Six years |
| Total Fee | INR 27,000 ( BBARL) Complete Course fee |
|  Age limit | No limitation |
| Acceptability Criterion | The candidate must clear 10+2 with a good percentage to apply to this course. |
| Entrance Required | No |
| Admission | IGNOU Admission |
| IGNOU Official Website | http://ignou.ac.in/ |
IGNOU BBA Admission 2022-23
IGNOU BBA admission has commenced for the July cycle. University has also initiated re-registration for the IGNOU BBA program. Application forms for IGNOU BBA fresh admission will remain active till 30 September 2022, and Re-registration's last date is 30 September 2022.
Three-year degree program admission to IGNOU BBA can be made online/offline. Aspirants who wish to apply online will need to follow the Samarth portal. The registration fee for the IGNOU BBA program is INR 300. 
The BBA program has two specializations like service management and general degree. Candidates can complete the BBA service management program by paying a course fee of INR 27,000. However, The General degree fee of the BBA program requires INR 9,000 yearly for three consecutive years. Admission to IGNOU BBA program will be given to candidates who complete their higher secondary exam or 12th.
Fee Structure: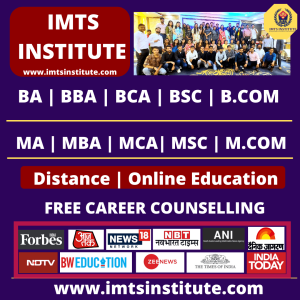 IGNOU BBA Application/Registration fee is INR 300. 

The fee is exempted for the SC/ST categories.

A complete IGNOU BBA program fee is INR 27,000.
Yearly students can deposit INR 9,000 per year.
Duration:
IGNOU BBA Duration has been given below.
The Bachelor's degree program IGNOU BBA Duration is three years minimum,

One can expand the UG degree in business admin. Till the duration of six years.
IGNOU BBA Application Form 2022
To take admission to a BBA course, one must go through the application form filling process. Students who want to fill out the online form must visit the official site of the IGNOU. However, the offline method is not open to students. Firstly, candidates have to register themselves, then only, they can proceed to fill out the application form with the required details and documents. Other than this, the application form fee is Rs. 300/-.
IGNOU BBA Application Form Process:
First of all, the candidates must register by visiting the IGNOU website.

After this, fill in all the details including personal and academic qualifications.

Now, upload all the required documents ( i.e Mark sheet, certificate, photographs, etc)

Once you upload your documents, now it's time to pay the application fee.

The fee will be refunded after a deduction of Rs.500 within 15 days of the last date for submitting the admission form.

Now, click on the 'Submit' option.
Bachelor of Business Administration (BBARL)
University is currently offering admission to Bachelor of Business Administration (BBARL). The admission is offered based on merit and interview performance. While conducting the interview, the examiner looks for the following points:
Look/Appearance

Communication Skills

Mental level

General alertness
Each of these points carries 10 marks. After this, the institute releases the merit list on the university's official website.
IGNOU BBA Admission 2022 Eligibility Criteria  
There are two categories of applicants who are applying for the BBARL program. 
Guidelines about Category 1:
To apply in this category, the candidates must have passed 10+2 from some recognized institute.

Admission is merit-based.

There is no age restriction for getting admission to this program.
Guidelines about Category 2:
To apply in this category, the candidate must have a company's letterhead along with the application.
IGNOU BBA Fees:
The total fee for Bachelor in Business Administration (BBARL) is Rs 27,000. This fee can be paid year-wise (i.e INR 9,000/-). However, in the first year, one has to pay the course fee along with the registration fee of Rs.300/- ( University Official Prospectus )
IGNOU BBA Syllabus and Subjects
The duration of the BBA in Retailing is three years. The subjects have been categorized year-wise for the first, second, and third years. The course aims to provide knowledge through theoretical as well as practical approaches. The first-year students are provided with a three-month internship, and for the second and third years, on-the-job training is given to inculcate job-oriented skills. The common topics covered in the syllabus are – an overview of Retailing, Marketing, Business Communication & Entrepreneurship, Business Organisation, and many more.
IGNOU BBA Study Material;
Study materials are provided to the enrolled students for the particular program. Students can better understand the content of the course through the study material. Learners can download the study material by visiting the university's official website. Suppose students want to have printed study materials. In that case, the university sends the study material via registered post, or learners can collect it from that regional centre where the admission took place.  
IGNOU BBA Assignments;
It is necessary for IGNOU BBA aspirants that they must submit an assignment. The last date to submit IGNOU's assignments for 2022 is declared for December TEE. All students of BBA should submit and download assignments online. Assignments contribute 30% of marks scored within semesters.
IGNOU assignments for the BBA course are to be submitted by the pursuing students before 20 July 2022  is the deadline announced by the institution for assignment submission.
IGNOU BBA Term End Examination:
IGNOU conducts the examination two times a year, in December and June. Learners have to fill out the examination form to appear for TEE. The students must appear for the Term End Examination to earn a BBA degree from IGNOU University. The examination plays an important role in the overall marking of the programme. For instance, if a student misses the examination for some reason, they can re-appear for the same examination within the period of the programme. 
IGNOU TEE Exam schedule for the January 2022 session is to be released by the institution soon. The institution will provide the option for downloading the admit card for the TEE Exam from its website before the exam.
Why Choose IGNOU BBA Admission 2022?
IGNOU is a government-approved university and its degree is valid across the globe.

Students can learn from anywhere as the mode of learning is distance.

Study materials are also provided to have clarity about the content of the course.

Continuous evaluation is done based on the assignment submitted by the students.
IGNOU BBA Syllabus:
Diploma in Retailing (DIR) (1st Year)

Sl. No.

Course Codes

Courses

Credits

1

BRL-001

Overview of Retailing

4

2

BRL-002

Retail Marketing and Communication

4

3

BRL-003

Retail Management Perspectives and Communication

4

4

BRL-004

Customer Service Management

4

5

BRLT-005

Internship and Viva-Voce

16

Total Credits 32

Advanced Diploma in Retailing (ADIR) (IInd Year)

Sl. No.

Course Code

Course Title

Credits

6

BRL-006

Buying and Merchandising-I

4

7

BRL-007

Store Operations-I

4

8

BRL-008

Human Resources

4

9

ECO-01

Business Organization

4

10

BCOA-001

Business Communication and Entrepreneurship

4

11

AMK-1

Marketing

4

12

BRLT-09

On the Job Training and Viva-Voce

8

Total Credits 32

BBA (Retailing) (IIIrd Year)

Sl. No.

Course Code

Course Title (Proposed)

Credits

13

BRL-010

Buying and Merchandising II

4

14

BRL-011

Retail Operations and Store Management II

4

15

BRL-012

Visual Merchandising and Store Management

4

16

BRL-013

Customer Value Management

4

17

BRL-015

IT Application in Retail

4

18

BRLT-016

On the Job Training (OJT) and Viva Voce

12

Total Credits 32
FAQs
Ques.) What is the procedure to apply for the IGNOU BBA program?
Ans: Those who have completed intermediate, and are sponsored candidates can apply for BBA admission at IGNOU.
Ques.) How can a student submit the course fee?
Ans: Applicants can pay the fee year-wise through online mode.