IGNOU MA Admission 2022: 30 September 2022 is the last date of IGNOU MA Admission 2022. The deadline is to complete, and submit a filled MA application form with a fee of INR 300. The university has also commenced the re-registration process for MA specialized programs like MA Urdu, Political Science, History, English, Sociology, and more. 
The complete list of IGNOU MA-driven programs has been further detailed in the article. Students can submit MA re-registration forms for all the specialized programs by 30 September 2022.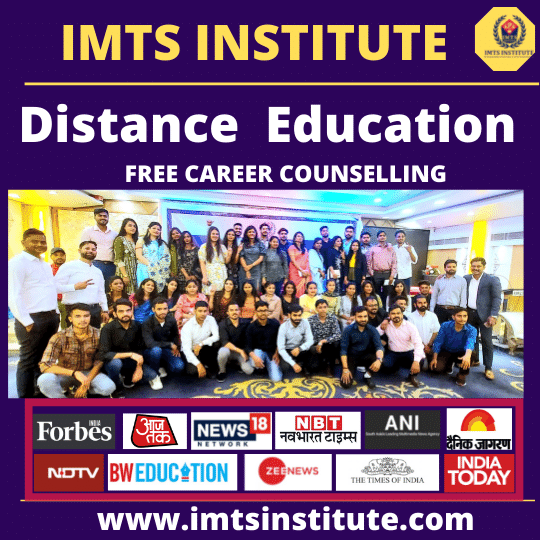 Fresh, and re-registration for the IGNOU MA programs shall be made by following Samarth, and the Online Re-Registration portal respectively. Fresh admission will require registration followed by application form filling. The registration and first-semester fee of the MA program will be need to pay at the time of admission. The fees of each specialized program vary i.e. INR 14,000 for MA English, and Rs 17,000 for MA Economics. One shall deposit opted course registration, and admission fees by using net banking, credit card, and debit card.
Most of the students who enroll in this course are recent graduates of the arts stream. Students with a Bachelor's degree in any subject can pursue MA course at IGNOU. Among the specializations offered are education, business, English, history, development studies, Sanskrit, Urdu, etc.
Under its various schools, Indira Gandhi National Open University provides a number of specializations. MA degree can be obtained in two years by students. Both the January and the July terms of the programme are accessible. The IGNOU website contains details on enrollment.
IGNOU MA Admission Highlights
| | |
| --- | --- |
| Duration of the Course | 2 years |
| Maximum Duration | 4 years |
| IGNOU MA Fees | INR 37,800 |
| Maximum Age | No Bar |
| Minimum Age | No Bar |
| Eligibility | Passed graduation or equivalent |
| Available Medium | Hindi & English |
| Admission | IGNOU Admission |
| IGNOU MA Admission 2022 last date | 30 September 2022 |
| IGNOU Official Website | http://ignou.ac.in/ |
IGNOU MA Admission 2022
IGNOU MA Admission 2022 last date is 30 September 2022. IGNOU offers MA admission in several areas of specialization through its regional centers and study centers. There are two academic cycles per year, the first in January and the second in July, and the course takes two years to complete. Now that IGNOU has opened admission for MA Courses for its July 2022 session.
By visiting the official IGNOU portal @ignouadmission.samarth.edu.in, students can apply for MA courses in English, history, political science, and more. Students will be admitted to the above courses based on their performance in qualifying examinations.
IGNOU MA Fees for the Program is INR 13600. Students who are looking to take admission in IGNOU MA must be a graduate in any field from a university that is well-recognized to be able to take the course.
Registration Fee: Each student must pay 300 rupees regardless of whether they are from a general, sc, or st category. Registration fees are not refundable.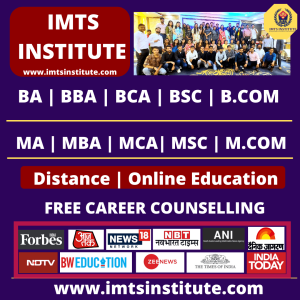 Applicants must ensure that they check the eligibility criteria which are set for the students for the admission procedure.

IGNOU MA Admission July 2022 Session the last date is

30 September 2022

. 
IGNOU does not conduct any entrance exam for MA admission or other programs offered under Distance Education Mode. Only based on marks secured at the graduation level are required. So it is recommended that applicants must check their eligibility.
IGNOU MA Admission Eligibility Criteria:
Admission eligibility for the IGNOU MA Courses is required as follows:
Those who have passed Bachelor's Degree/equivalent Examination in relevant subject/s have to apply for an MA course. 

Students should get 50% marks in the final year, and for the reserved category, there is 5% relaxation, and the marks like 45% are required to obtain. 

No specific percentage is required for admission.
IGNOU MA Course Duration
IGNOU MA Course duration for various specializations is given below.
Students can complete the Master's degree program with a minimum duration of two years.

The maximum duration of IGNOU MA-driven programs is five years. 
IGNOU MA Fees
IGNOU MA fee structure for the duration of two years has been mentioned below.
The registration fee for the IGNOU MA Fees two-year degree program is INR 300.

Reserved/Other categories are exempted from the IGNOU MA registration fee.

IGNOU MA  History, Hindi, Public Administration Complete fees are INR 14,000.
Students are required to pay a total fee of INR 18,600 for the IGNOU MA Psychology program.

The course fee is paid on a semester/year basis. Total course fee divided by the number of semesters.
Important Points
Students can submit the fee using a debit card, net banking, credit card, or ATM (PNB).

One must take a printout of the online application form after submitting the payment successfully for future correspondence.

The fee is non-refundable.
IGNOU MA Fee Structure 2022
| | | |
| --- | --- | --- |
| Course name  | Paper cord | Fee  |
| M.A (education) | MAEDU | 18200 |
| M.A In Women's And Gender Studies | MAWGS | 14400 |
| M.A In Journalism & Mass Communication | MAJMC | 25000 |
| M.A In Gandhi And Peace Studies | MAGPS | 10800 |
| M.A In Extension & Development Studies | MAEDS | 9000 |
| Master Of Arts In Development Studies | MADVS | 11400 |
| M.A In Adult Education | MAAE | 14400 |
| M.A (Urdu) | MAUD | 12600 |
| M.A (sociology) | MSO | 13600 |
| M.A (Sanskrit) | MSK | 13200 |
| Master Of Arts (Rural Development) | MA(RD) | 11800 |
| Master Of Arts (Public Administration) | MPA | 13600 |
| Master Of Arts (Political Science) | MPS | 13600 |
| M.A (philosophy) | MAPY | 13600 |
| M.A (ma In Folklore And Culture Studies) | MAFCS | 10800 |
| Master Of Arts (Jyotish) | MAJY | 12600 |
| M.A (history) | MAH | 13600 |
| M.A (Hindi) Online | MHD Online | 13600 |
| M.A (Hindi) | MHD | 13600 |
| M.A (English) | MEG | 13600 |
| M.A (economics) | MEC | 16800 |
IGNOU MA Application Form 2022
Students can fill out the IGNOU MA form online at official website. Most of the students prefer online methods over offline as it is easy and less time-consuming. The application form process generally begins with the "registration process" in which students need to register themselves.
After that, the application form filling process starts where students have to provide their information. In addition, one must have the required documents (such as scanned mark sheets, certificates, etc) ready while filling out the application form.
As far as the application form fee is concerned, relaxation has been given to some reserved categories. For the general category, it is Rs 300 and Rs 150 for a reserved category such as SC/ST/OBC. IGNOU MA last date to fill the application form 2022 is 30 September 2022, Students enroll for the MA course for the July Session before the last date. 
IGNOU MA Admission Process 2022
Students can get admission to the IGNOU MA program based on the marks obtained in the qualifying degree examination. Students need to fill out the online application form for the MA program and submit it. It includes the following steps:
First Step: Registration Process
For registration, candidates must create a username and password.

After this, enter all the necessary information and select the 'SUBMIT' option.

Once a candidate submits all the information, they will receive a confirmation email and SMS from the university.

One must remember their username and password for future logins.
Second Step: Fill the Form
Fill out the application form after completing the registration process.
First of all, log in to the page by entering the correct username and password.

After this, fill out the application form and click on the "Submit" button.
Third Step: Upload the Documents
Scanned signature and photograph

Scanned copy of Age Proof

Copy of all Educational Documents

Copy of Category Certificate, if ST/SC/OBC

Copy of experience or work certificate (optional)

Scanned copy of BPL Certificate
Step 4: Preview
After a candidate successfully uploaded all the scanned documents, the next step is to click on the 'next button to preview the application.
Step 5: IGNOU MA Fees 
After a candidate submits all the details, the next step is to submit the fee.

One can submit the program fee along with the application fee through credit card, debit card, net banking, and ATM (PNB)

After submitting IGNOU MA Fees successfully, candidates must take a printout of the application form for future association.
IGNOU MA Admission 2022 Selection Process
The selection of the students depends on the qualifying degree examination marks.

University's admission board releases the merit list as per the marks obtained in an undergraduate degree.

Shortlisted candidates have to report to the university with the following documents, i.e.

Copy of ID proof.

Copy of all the marks sheets of the UG course.

Age proof/ 10+2 Marks Sheet.
IGNOU MA Specializations:
Under Master of Arts, there are 22 disciplines offered by the Indira Gandhi National Open University (IGNOU). The Master of Arts program primarily provides knowledge about the topics covered in the particular specialization. 
Economics: This course deals with the concepts of microeconomics and macroeconomics. The total fee ranges to Rs. 16,800/-  
English:

By joining this course,

students engage in British poetry, Australian Literature, Drama, Novel, English writing, and many more. The course fee is Rs. 13,600/- 
Political Science: This course aims to impart sound knowledge about national politics, international politics, and government policies. For this program, the fee ranges to Rs. 13,600/-
Rural development:

This program aims to empower the students to uplift the rural society and contribute to the country's overall social growth. The course fee for MA in Rural Development is Rs.11,800/-

Education: MA in Education emphasizes the importance of learning and education and builds teaching and pedagogical skills. This entire program will cost Rs.18,200/-
Philosophy: Master of Arts in Philosophy intends to provide extensive knowledge related to Human Values, Moral Laws, Self Actualization, Personal Identity, Indian And Western Philosophy. The fee for MA in Philosophy is Rs.13,600/-  
Journalism & Mass Communication: The course involves the study of various means of media such as television, radio, newspaper, and many more. MA in Journalism and Mass Communication program fee is Rs. 25,000/-  
Sociology: Sociology is the study of social-related topics such as human interaction, culture, and religion. For the full program, the students will have to pay Rs.13,600/-  
Psychology: In this course, students learn about the human brain, functions, and processes. The total fee for MA in Psychology is Rs.18,600/-
History: This course aims to impart knowledge about Indian history and civilization. Concerning the fee structure for MA in History, it is Rs.13,600/- 
Gandhi & Peace Studies: Master's in Gandhi & Peace Studies empowers the students about Gandhian Studies. For this MA program, one has to pay the fee of Rs.10,800/-
Anthropology: The course involves the concepts of human development, growth, ethnography, gender, and society. The course fee ranges to Rs.17,200/-
Urdu: This MA course specializations is offered by IGNOU with a total fee of Rs 12,600. One must hold a bachelor degree, seats will be alotted directly without any entrance examination.
All the courses fees mentioned above has been verified from the IGNOU's official prospectus.
IGNOU MA Study Material:
Study materials are the learning material that enables students to have proper knowledge about the course in detail. For the ease of the students, the university sends the study material through a post on the registered address. The soft copies are also made available for the learners. Students can download it by visiting the official website of IGNOU University.   
IGNOU MA Assignments;
IGNOU has announced 15 July 2022 as the last date for uploading the IGNOU MA Assignment for appearing in the IGNOU June TEE 2022. Students who are currently pursuing a course from IGNOU requires to either visit an IGNOU study centre or can also upload their assignments through the official portal for assignment submission.
Assignments carry around 30% weightage in the result. The marks obtained in the Assignment and Term End Examination get counted separately. Hence, it is mandatory to score passing marks in both of them. Students must submit the assignments on time. It can be downloaded from the Student Zone of the University's official website. 
IGNOU MA Term End Examination
Indira Gandhi National Open University conducts the Term-End Examination two times a year. The marks have been divided into two categories which include "Examination" and "Assignment". The examination carries 70% marks and the rest of 30% covered by the assignment. The varsity gives a second chance to the students who failed or missed the examination. Such students can reappear for the next subsequent examination either in June or December within the specified duration of the program. 
Why Choose IGNOU For MA Admission?
Some of the advantages of selecting IGNOU for MA Admission are listed below:
India's one and only National Distance University

Helps you to study at your ease

Weekend classes

A good opportunity to get a degree from a central university

All the course content was written by prominent authors.
IGNOU MA Economics Syllabus
Sl. No

Course Code

Title of the course

Credits

First-Year Courses

1

MEC-101

Microeconomic Analysis

6

2

MEC–002

Macroeconomic Analysis

6

3

MEC–103

Quantitative Methods for Economic Analysis

6

4

MEC–004

Economics of Growth and Development

6

5

MEC–105

Indian Economic Policy

6

Second Year Courses

6

MEC–006

Public Economics

6

7

MEC-007

International Trade and Finance

6

8

MEC–108

Economics of Social Sector and Environment

6

9

MEC–109

Research Methods in Economics

6

10

MECE–001

Econometric Methods

6

11

MECE–003

Actuarial Economics: Theory and Practice

6

12

MECE–004

Financial Institutions and Markets

6

13

MECP- 101

Project Work

6

14

MGSE-009

Gender Issues in work employment and Productivity

4

15

MWG-011

Women in the Economy

8

16

MEDSE-046

Development: Issues and Prospectives

6
FAQs 
Q1. What are the specializations offered under IGNOU MA?
Ans. There are more than 10 specializations offered under IGNOU MA.
Q2. Can a student opt for both Diploma and MA at the same time?
Ans. Yes. A student can opt for both a Diploma and MA together. 
 Q3. What is the validity of an IGNOU MA degree?
Ans. IGNOU MA degree is valid across the globe.
Q4. What is the selection process for MA aspirants in IGNOU?
Ans. For MA admission, students are selected based on the marks scored in the previous examination.
Q5. What is the learning method followed by IGNOU for an MA course? 
Ans. MA courses are offered for distance learning mode, and however, students are provided with study materials to explore the topics covered in the curriculum. Apart from it, the weekend classes solve the student's doubts.  
Q6. What will be the available career options for MA graduates from IGNOU?
Ans. MA graduates from IGNOU can have various career opportunities in the government and private sectors. 
Q7. Is the University provides seats to overseas students?
Ans: Yes, IGNOU provides seats to overseas students.
Q8. Is it important for candidates to create an account on IGNOU Official Website before Registration?
Ans: Yes, registering by creating an account on the official website is important to fill the application form.
Q9. Are IGNOU Programmes valuable?
Ans: Yes, all the programs are recognized by the AICTE, AIU, or by the UGC. Moreover, they are acceptable in India as well as Abroad.
Q10. Is IGNOU MA good?
Ans: Yes. University is Approved by  UGC and AICTE worldwide approve, And it became significant enough for whatever degree attained. So an IGNOU MA is beneficial.
Q11. IGNOU MA Political Science Difficult ?
Ans: IGNOU's MA in Political Science is one of the most famous courses offered by IGNOU. The course is vast and challenging and hard to learn. So many pupils fail annually. After graduation, lucrative opportunities get jobs in news, education, study, journalism, etc.