IGNOU Online BLIS Admission: 30 September 2022 is the last date to apply for IGNOU Online BLIS Admission for July 2022 session. This 1 year online program offered to provide library science and management education. The annual fee of Online BLIS course at IGNOU is INR 7,900 for National candidates. For international i.e., SAARC, and Non-SAARC aspirants fee differs.
Registration and admission fees for the IGNOU Online BLIS program shall be required to deposit at the time of submission of the application form. IGNOU has started admission for its online BLIS program for the July 2022 session. Students can apply to the one-year IGNOU BLIS program by using the online mode.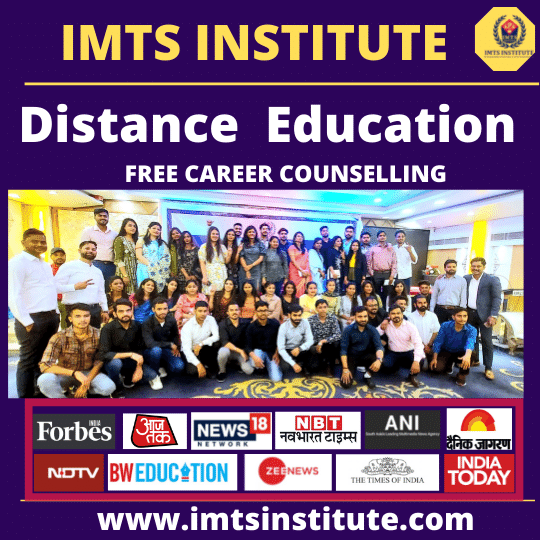 Admission to IGNOU BLIS program can be taken after passing an ug degree with a diploma or two years of work experience in the same stream. Previous qualifying exam scores must not be lower than 50%.
SAARC candidates will need to make a fee deposit of INR 13,000. But, Individuals who belong to Non-SAARC background can complete the program by paying a fee of INR 38,847. In order to get more details on admission to the BLIS program, the students can read the article below.
The BLIS Online Admission comprises nine courses, and these courses have been separated into two parts, one Practical and the second in theory. These five courses (BLI 224, BLIE 225, BLIE 227, BLIE 228, and BLIE 229) have a practical component, and the other four courses (BLI 221, BLI 222, BLI 223, and BLI 226) stand for the theory.
IGNOU Online BLIS Admission: Programme Highlights
IGNOU Online BLIS Admission
30 September 2022 is the last date for IGNOU Admission into Online Blis Program. The B.LIS Online admission form 2022 is now available for students who want to enroll themselves. All instructions are provided by IGNOU, which students should go through before enrolling, and students must complete the registration before the deadlines. The admission for this course happens twice a year, one in January and the second in July Session.
To take Admission to BLIS Online Admission, one needs to have a bachelor's degree with a diploma of at least one year in library science. 
Eligibility Criteria:
Bachelor's degree with diploma in Library Science of one year, or Bachelor's Degree with 2-year work experience of Library, and Infomation center.

Bachelor's degree with at least 50 % marks obtained ( General Category )

Bachelor's degree with at least 45 % marks obtained ( SC/ST/OBC/PH Category )

Languages: English; however, students can write their assignments and term-end examinations in Hindi also.
Duration: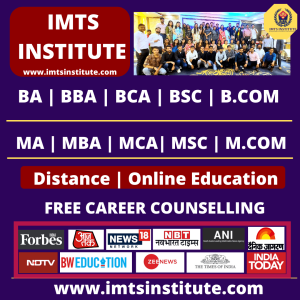 Minimum period: 1 Year

Maximum period: 2 Years
IGNOU Online BLIS Fee Structure
For Indian nationals, INR 7,900/- Per year

Fee for Foreign nationals divided into two parts

For SAARC students, INR 13,000 Per Year
FOR NON-SAARC students USD 900 Per Year
IGNOU Online BLIS Application Form
For students enrolled in the Blis online program, application forms are available both online and offline. Through the official website of the university, application forms can be collected or applied online. Applicants must submit their application forms before the last date. The total fee for registration is INR 300.
IGNOU Online B.LIS Admission Procedure:
Students need to visit the official admission link – https://ignouiop.samarth.edu.in/.

Here, all instructions are provided, and students can go through them.

In the same box, a small Fresh Admission button is which a student needs to click.
By clicking on this box, there will be a new tab opening, and students need to fill in all the required details.
Students will get an ID and Password, which students should remember or save for future reference.
After this step, students will have to fill all the admission details.
From personal details to educational details, all information must be filled with accuracy.
Students need to upload all documents and certificates for verification.
Also, don't hurry. Fill in all the details without any error.
The last step that will complete your registration is the fee part.
The payment can be made through Card/Net Banking/ UPI.
IGNOU Online BLIS Admission Syllabus:
| | | |
| --- | --- | --- |
| Course | Course Code | Credits |
| Library Information and Society | BLI-221 | 4 |
| Information Sources and Services | BLI-222 | 4 |
| Organizing and Managing Information | BLI-223 | 4 |
| ICT Fundamentals | BLI-224 | 4 |
| Communication Skills | BLI-225 | 4 |
| Management of Library and Information Centre | BLIE-226 | 4 |
| Document Processing: Practice | BLIE-227 | 4 |
| Information Products and Services | BLIE-228 | 4 |
| ICT in Libraries | BLIE-229 | 4 |
Benefits of IGNOU Online BLIS Admission
Once students have completed the course, then they are eligible to get jobs in the following sectors:
Schools

Colleges

Govt library

Private library

News agencies

Other govt undertaking Organisation
Coordinator: 
A candidate can reach the below-mentioned concerned person for this Admission.
Professor Jaideep Sharma
Email: jaideep@ignou.ac.in
PH.: 011-29575740
Conclusion: IGNOU BLIS Online Programme
The completion of the BLIS Online Admission does not restrict the candidates, but it allows the window to open even more widely through the introduction of the MLIS Admission.
The candidates can pursue as well as work without facing a headache.
Contact Details:
Address: Centre for Online Education (COE),

Block-17, Room. No. 04,

IGNOU, Maidan Garhi, New Delhi – 110068

E-mail: coe@ignou.ac.in
Contact No: 011-2957-2322