IGNOU MLIS Admission 2022: 30 September 2022 is the last date of IGNOU MLIS Admission 2022. Students can enroll application form before the last date. IGNOU launched its Master's Degree Programme in Library and Information Science (MLIS) in 1994. Information access, processing, organization, and dissemination are the core components. Unlike the MLIS Courses of other Universities, the MLIS program emphasizes handling and access to information in all forms rather than the conventional library activities.
Students will learn about IT science, library management, and library administration in-depth through this programme. The last date has been extended for IGNOU MLIS Re-registration is 30 September 2022. Application fee of IGNOU MLIS program is INR 300.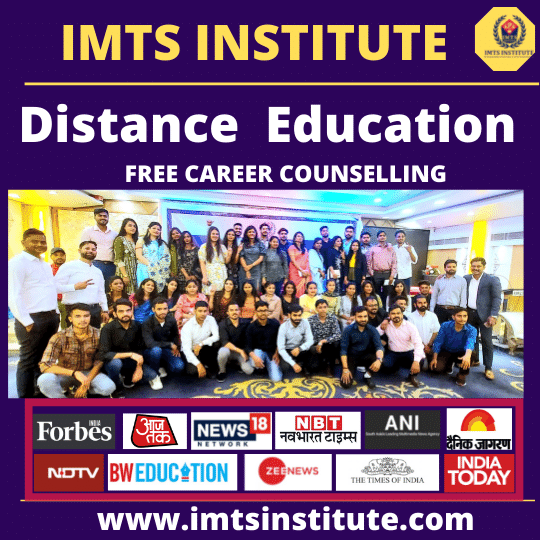 Admission to the IGNOU MLIS program can be done after securing a degree in library, and science. One-year program admission will also open in the calendar year cycle. The calendar year cycle starts every year in January. The complete fee of the MLIS program is INR 10,800. Deposit of 1 Year course fee is dependent on Net banking, credit, or debit card. The entrance test is not being conducted for the respected master's degree program. 
IGNOU Master's degree in Library possesses a syllabus that includes information, society, & communication, information processing & retrieval, research methodology, technical writing, informatics, scientometrics, and more. 
Master of Library and Information Science (MLIS) aims to develop an understanding of basic computer applications, management, research methodology, library management, statistics, and many more. 
If you plan to join this course at the postgraduate level, this article will be useful for you. The upcoming sections have covered the complete information about the course admission, eligibility criteria, fee structure, study material, and assignment.    
IGNOU MLIS Admission 2022 Highlights
| | |
| --- | --- |
| Duration of the Course | 1 Year |
| Maximum Duration | 2 Years |
| Course Fees | 10,800/- INR |
| Maximum Age | No limitation |
| Eligibility | BLIS or related degree |
| Available Medium | English |
| Admission  | IGNOU Admission |
| IGNOU Official Website  | http://ignou.ac.in/ |
IGNOU MLIS Admission 2022-23
The last date to enroll for IGNOU Master of Library Science course for July session 2022 is 30 September 2022. IGNOU conducts admission to the MLIS program twice a year, in the month of January and July. The admission process is merit-based only. Students who want to apply for this program must have passed a graduation degree with at least 50-55% marks from a recognized university.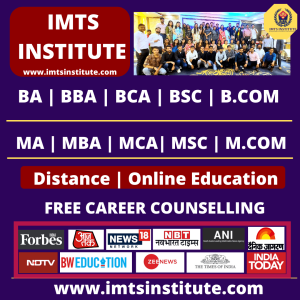 The Master of Library and Information Science is a full-time one-year course. The students have to qualify for this Bachelor's degree through an Entrance test designed by IGNOU university. The program helps students develop good performance in various library and information management roles. This Master's Degree Programme has been designed not only for those employed as librarians but also to open up new vistas for those already working or desirous of entering the field of library and information science at the managerial level.
IGNOU MLIS Eligibility Criteria
Students must ensure that they fulfill the eligibility criteria required to opt for this course. To get admission to the IGNOU MLIS program, the candidates must have passed Bachelor's Degree in Library and/or Information Science or Associateship from NISCAIR or DRTC.
IGNOU MLIS Fee Structure
IGNOU's MLIS Fee structure is given below:
IGNOU's MLIS total program fee is INR 10,800.

It can be paid on a year/semester basis.

Registration fee for IGNOU MLIS program is INR 300.

One can get a complete guide about the fee structure from the prospectus and the university's official website.
IGNOU MLIS Application Form:
Individuals who are seeking fresh, and re-registration for the MLIS program can complete the IGNOU process of admission either online. MLIS course enables students to acquire library management and IT skills. Focusing on the application process, students will be able to fill out the online application form after registration only. So, it is mandatory to register before filling out the application form. The application process includes the following steps:
First of all, the candidate needs to register on the university's official site.

After registration, log in to the page by using the credentials.

Fill in all the details correctly.

Now, the next task is to upload the documents.

Pay the application fee using a debit or credit card 

Finally, click on the "Submit" button.
IGNOU MLIS Study material:
The students can get all the course content from the university's website without any difficulty. It is completely free of cost. It is provided for students to get a complete idea about what the program covers. The candidates must check all this information before applying to get a clear idea about the course content.
IGNOU MLIS Assignments:
For the students currently pursuing the IGNOU MLIS course, 20 July 2022 is the last date for assignment submission to be done as a primary process for appearing in the June TEE Exam. All the students pursuing the IGNOU MLIS course require to submit the assignment of all the mandatory subjects as the grade obtained by students in assignments will be counted at the time of result preparation for the students.
Assignments play a significant role in the learning process. It is a great way of introducing the course to the students. Assignments carry 30% marks in the final result. Other than this, to be eligible for the term-end examination, one must submit the assignment before the deadline. 
Why Choose IGNOU For MLIS Admission?
Some of the reasons for selecting IGNOU for MLIS Admission are as follow:
The university provides quality education to its students.

The MLIS course from IGNOU helps you in improving your management skills.

One can learn skills required to solve information-related challenges.

IGNOU graduates can apply for both public and private job sectors.
IGNOU MLIS Syllabus: 
| | | |
| --- | --- | --- |
| Course code     | Course Name | Credits  |
| MLI-101 | Information, Communication and Society |  4 |
| MLII-101 | Information Sources, Systems and Services |  4 |
| MLI 102 | Management of Library and Information Centres |  4 |
| MLII 102 | Information Processing and Retrieval |  4 |
| MLII 103 | Fundamentals of Information Communication Technologies |  4 |
| MLII 104 | Information Communication Technologies: Applications |  4 |
| MLIP 2 | Project |  4 |
| | | |
| --- | --- | --- |
| Course code | Elective Courses (Choose any two only) | Credits  |
| MLIE 101 | Preservation and Conservation of Library Materials | 4 |
| MLIE 102 | Research Methodology | 4 |
| MLIE 103 | Academic Library System | 4 |
| MLIE 104 | Technical Writing | 4 |
| MLIE 105 | Informatics and Scientometrics | 4 |
| MLIE 106 | Public Library System and Services | 4 |
FAQs
Ques.) Is the MLISc program good or bad?
Ans: Every course is good in its own field. It's all about your interest and how you take it. If a student has an interest in the MLIS program, then they can go ahead with this program.
Ques.) What is the procedure to apply for the MLISc program?
Ans: The university accepts both online and offline applications. Students can apply according to their comfort.
Ques.) Can a student apply for government sector jobs after completing a degree from IGNOU?
 Ans: Yes, IGNOU graduates can apply for any job, i.e., government or private sector.