IGNOU Fee Structure 2022: Students must submit the application form fee before the IGNOU Admission July session last date is 30 September 2022. IGNOU Fee Structure July Session 2022-23 for B.Ed course fee is INR 50,000, MBA Course fee is Rs 15,500, BA course fee is INR 10,500, B.Sc General & for B.Com fee is INR 10,500. 
Indira Gandhi National Open University (IGNOU) comprises several sections to complete the fee structure for ug, pg degree, certificate, and diploma programs. IGNOU's fee structure includes Registration, Examination, Courses, Convocation, Late Fees, etc.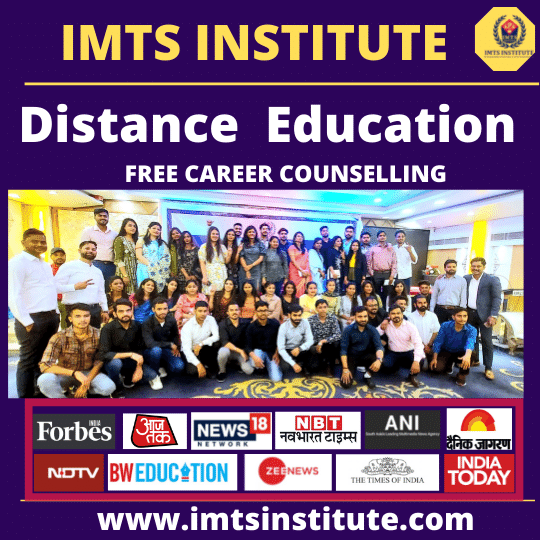 The common registration fees for IGNOU BA, BSC, MSC, MCOM, etc., programs is INR 300, and Some Specific courses like MSCMACS, PGMCH, PGDHHM, and more hold a registration fee of INR 500. Rupees 850 will be charged for BCOMFCA, MCOMFT, MCOMAFS, etc., programs. The deposit registration fee of IGNOU will remain non-refundable. 
The term-end exam fee has been hiked by 50 rupees; hence students can appear in the respective program examination by paying a fee of INR 200. The convocation, late, and course fees differ from course to course.
Let's take a look at some of the offered courses of IGNOU, and their fees to get an idea of how the university places the fees. Later, we will discuss almost every program in the article in a view of fees.
The General Degree program of Arts (BA) formally known with a code of BAG possesses o complete fee of INR 11,400. BCOM program in Corporate Affairs & Administration can be done with a total fee of INR 7,200. The Master's degree program in business administration (MBA) per semester fees is INR 15,500. More on the fee structure are further detailed in the article.
The Indira Gandhi National Open University is the world's largest university known for its distance learning programs. The university offers almost all undergraduate, graduate, diploma, and certificate programs. The number of study centres in India exceeds 2000 with 60+ regional centres established in different states. The Indian Government National Open University was founded in the year 1985.
IGNOU B.Ed course fee will be Rs 50,000 and also pass graduation with 50%
IGNOU MBA Course fee is Rs 15500 per semester and one needs to pass graduation.

IGNOU M.Ed fee will Rs 40,000 require B.Ed degree.

IGNOU B.Lib.I.Sc Course fee is Rs 7,500 and also needs 10+2

IGNOU MA Fee is Rs 14,000 and also need to have graduation degree.
You will find in this article a complete description of IGNOU's course fees and examination fees; also, some popular courses with their fee structures will be discussed.
IGNOU Fee Structure
IGNOU offers courses at different levels and with different specializations, so the fee structure of every course also varies. Students will have to pay the fee amount as decided by the institution for the course. The fee amount can vary from INR 2500 to INR 85,000 or more as per the course.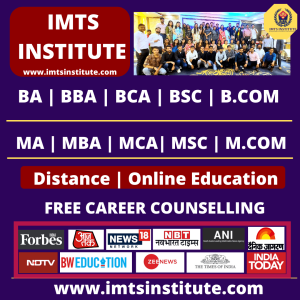 There are multiple factors involved in determining the fee structure of a course, such as the tuition fee, the study material charge, and other factors. For every aspiring student it is necessary to check the fee structure of the desired course before applying for admission.
IGNOU BLIS Fee Structure
There are nine courses in the program, of which five have a practical component and four are theory-based. English is the only language offered for this program at this time. In spite of this, students can write their assignments and term-end examinations in Hindi as well. The fee structure for the BLIS program at IGNOU is Rs. 7900/-.
IGNOU Fee Structure for Bachelors Degree:
IGNOU offers all Bachelor's degree courses like LLB, B.Com, B.M.S for students, and the fees structure starts from 8 thousand to 70 thousand. The course fees depend on the course which the student selects. The course fee is excluded from the examination fees. The fee payment method due to covid has shifted to the online mode, which is convenient and the easiest method which students can complete in a few seconds.
IGNOU BA Fee structure 2022 
Bachelors of Arts is a course that is opted by the students interested in creativity and IGNOU offers a three years BA program in distance mode the fee structure for BA is from 11,400 rupees, and per semester there is a nominal fee charged.
IGNOU BCom Fees
Bachelor of Commerce or BCom degree course is offered at IGNOU at an affordable fee structure. The program is available in three more specializations. IGNOU BCom fee is Rs 11,400 per year. The course fee may also differ as per the specializations. BCom (Major In Accountancy And Finance), BCom (Corporate Affairs and Administration) & more are available for the students.
IGNOU Fee Structure for Masters Degree
IGNOU offers all Master Degre courses like M.Sc, M.Com, LLM for students, and the fee structure for all courses varies from the selection of courses introduced for students. The fee structure starts from 10 thousand to 35 thousand, and the examination fees are differently charged, which is not included in the course fees. The method of payment is online, which is an accessible mode for students.
IGNOU Fee Structure for MBA
Master of Business Administration is a course that focuses on business and management courses, and IGNOU provides Distance mode for this course. The specialization courses are also well taught. The fee structure of MBA courses is 30 thousand to 40 thousand for academics and is very affordable for the students.
IGNOU MA Fee structure 2022
Masters of Arts is a degree course for master studies, and IGNOU offers this course for two years, and the fees for this course are from 14000 rupees and the fees for all semester exams need to be paid separately.
What is the Fee Structure of IGNOU for MCA?
IGNOU MCA fee is Rs. 12,000/- per semester. Registration fee of Rs.300/- is payable along with fee for 1st semester at the time of admission.
IGNOU Fee Structure 2022:
Course
Fees (Total Fee)

Bachelor of Education (BEd)

Rs. 55,000/-

Bachelor of

Arts (B.A)

Rs. 11,400/-

Bachelor of

Commerce (B.com)




Rs. 11,400/-

Bachelor of Arts in Tourism Studies (BTS)

Rs. 12,600/-

Bachelor of Computer Applications (BCA)

Rs. 45,000/-

Bachelor of Social Work (BSW)

Rs. 17,500/-

Bachelor of Library and Information Science (BLIS)

Rs. 7900/-

Bachelor of Business Administration (BBARL)

Rs. 27,000/-

Bachelor's Degree programs (BDP)




BA B. Com. B. Sc.

For BA & B. Com Rs. 11,400/-

For B.Sc. Rs. 15,900/-

Bachelor's Preparatory program (BPP)

Rs. 3500/-

Post Basic BSc Nursing (BScN(PB))

Rs. 54,000/-
IGNOU UG Fee Structure 2022
| | | |
| --- | --- | --- |
| Program Name | Fee Structure | Duration |
| Bachelor of Arts | Rs. 11,400/- for full program | 3 years |
| Bachelor of Commerce | Rs. 11,400/- for full program | 3 years |
| Bachelor of Science | Rs. 15,900/- for full program | 3 years |
| Bachelor of Computer Applications | Rs. 45,000/- for full program | 3 years |
| Bachelor of Library and Information Sciences | 7,900/- for full program | 3 years |
| Bachelor of Arts (Tourism Studies) | 12,600/- for full program | 1 Year |
| Bachelor of Social Work | 17,500/- for full program | 3 years |
| Bachelor of Business Administration | 27,000/- for full program | 3 years |
| Bachelor of Arts (Vocational Studies) Tourism Management | 12,600/- for full program | 3 years |
| BACHELOR'S (HONOURS) DEGREE programs |   |   |
| Bachelor of Arts (Honours) Economics | Rs. 12,600/- for full program  | 3 years |
| Bachelor of Arts (Honours) History | Rs. 12,600/- for full program  | 3 years |
| Bachelor of Arts (Honours) Political Science | Rs. 12,600/- for full program  | 3 years |
| Bachelor of Arts (Honours) Psychology | Rs. 13,500/- for full program | 3 years |
| Bachelor of Arts (Honours) Public Administration | Rs. 12,600/- for full program  | 3 years |
| Bachelor of Arts (Honours) Sociology | Rs. 12,600/- for full program  | 3 years |
| Bachelor of Science (Honours) (Anthropology) | Rs. 18,000/- for full program  | 3 years |
| Bachelor of Arts English (Honours) | Rs. 12,600/- for full program  | 3 years |
| Bachelor of Arts Hindi (Honours) | Rs. 12,600/- for full program  | 3 years |
| Bachelor of Arts Sanskrit (Honours) | Rs. 12,600/- for full program  | 3 years |
| Bachelor of Arts Urdu(Honours) | Rs. 12,600/- for full program  | 3 years |
| Bachelor of Science (Honours) (Biochemistry) | Rs. 43,500/- for full program  | 3 years |
| Bachelor of Performing Arts – Hindustani Music (Honours) | Rs. 27,600/- for full program  | 3 years |
IGNOU PG Fee Structure
| | | |
| --- | --- | --- |
| Program Name | Fee Structure | Duration |
| Master of Commerce | Rs. 18,000/ for full Program | 2 Years |
| Master of Arts (English) | Rs. 14,000/-for full Program | 2 Years |
| Master of Arts (Hindi) | Rs. 14,000/-for full Program | 2 Years |
| Master of Arts (Political Science) | Rs. 14,000/- for full Program | 2 Years |
| Master of Arts (History) | Rs. 14,000/- for full Program | 2 Years |
| Master of Arts (Sociology) | Rs. 14,000/- for full Program | 2 Years |
| Master of Arts (Psychology) | Rs. 18,600/- for full Program | 2 Years |
| Master of Arts (Economics) | Rs. 17,000/- for full  Program | 2 Years |
| Master of Arts (Public Administration) | Rs. 13,600/- for full Program | 2 Years |
| Master of Library and Information Sciences | Rs. 10,800/- for full Program | 1 Year |
| Master of Arts (Anthropology) | Rs. 17,200/- for full Program | 2 Years |
| Master of Arts (Gandhi and Peace Studies) | Rs. 10,800/- for full Program | 2 Years |
| Master of Computer Applications | Rs. 48,000/- for full Program | 2 Years |
| Master of Arts (Rural Development) | Rs. 11,800/- for full Program | 2 Years |
| Master of Science (Food Nutrition) | Rs. 32,400/- for full Program | 2 Years |
| Master of Science (Counselling and Family Therapy) | Rs. 33,600/- for full Program | 2 Years |
| Master of Social Work | Rs. 36,000/- for full Program | 2 Years |
| Master of Social Work (Counselling) | Rs. 36,000/- for full Program | 2 Years |
| Master of Arts (Education) | Rs. 14,000/- for full Program | 2 Years |
| Master of Arts (Distance Education) | Rs. 12,000/- for full Program | 2 Years |
| Master of Arts (Adult Education) | Rs. 14,400/- for full Program | 2 Years |
| Master of Tourism and Travel Management | Rs. 16,600/- for full Program | 2 Years |
| Master of Arts (Philosophy) | Rs. 14,000/- for full Program | 2 Years |
| Master of Arts (Development Studies) | Rs. 12,000/- for full Program | 2 Years |
| Master of Arts (Corporate Social Responsibility) | Rs. 14,400/- for full Program | 2 Years |
| Master of Arts (Urban Studies) | Rs. 14,400/- for full Program | 2 Years |
| Master of Arts (Women and Gender Studies) | Rs. 14,400/- for full Program | 2 Years |
| Master of Arts (Gender and Development Studies) | Rs. 12,000/- for full Program | 2 Years |
| Master of Arts (Translation Studies) | Rs. 12,000/- for full Program | 2 Years |
| Master of Science (Mathematics with Application in Computer Science) | Rs. 26,400/- for full Program | 2 Years |
| Master of Arts (Journalism and Mass Communication) | Rs. 25,000/- for full Program | 2 Years |
| Master of Arts (Sanskrit) | Rs. 14,000/- for full Program | 2 Years |
| Master of Arts Urdu | Rs. 12,600/- for full Program | 2 Years |
| Master Of Arts Jyotish | Rs. 12,600/- for full Program | 2 Years |
| M.Sc. (Environmental Science) | Rs. 15,000/- for full Program | 2 Years |
| Master of Arts (Folklore and Culture Studies | Rs. 12,000/- for full Program | 2 Years |
| Master of Arts (Environmental and Occupational Health) | Rs. 14,000/- for full Program | 2 Years |
| Master of Arts (Sustainability Science) | Rs. 14,000/- for full Program | 2 Years |
| Master of Arts (Drawing and Painting) | Rs. 16,500/- for full Program | 2 Years |
| Master of Science (Information Security) | Rs. 43,200/- for full Program | 2 Years |
| Master of Arts (Entrepreneurship) | Rs. 15000/- Per year | 2 Years |
| Master of Science (Renewable Energy and Environment) | Rs. 24,400/- for full Program | 2 Years |
IGNOU Diploma Fee Structure 2022
| | | |
| --- | --- | --- |
| Program Name | Fee Structure | Duration |
| Diploma in Early Childhood Care and Education | Rs. 3,000/- for full Program | 1 Year |
| Diploma in Nutrition & Health Education | Rs. 3,000/- for full Program | 1 Year |
| Diploma in Panchayat Level Administration and Development | Rs. 3,600/- for full Program | 1 Year |
| Diploma in Event Management | Rs. 8,000/- for full Program | 1 Year |
| Diploma in Tourism Studies | Rs.4,500/- for full Program | 1 Year |
| Diploma in Creative Writing in English | Rs.3,800/- for full Program | 1 Year |
| Diploma in Urdu Language | Rs.1,800/- for full Program | 1 Year |
| Diploma in Dairy Technology | Rs.15,200/- for full Program | 1 Year |
| Diploma in Meat Technology | Rs.14,400/- for full Program | 1 Year |
| Diploma in Watershed Management | Rs. 12,000/- for full Program | 1 Year |
| Diploma in Value Added Products from Fruits & Vegetables | Rs. 14,400/- for full Program | 1 Year |
| Diploma in Horticulture | Rs.3,800/- for full Program | 1 Year |
| Diploma in Women's Empowerment and Development | Rs.3,600/- for full Program | 1 Year |
| Diploma in HIV and Family Education | Rs.1,500/- for full Program | 1 Year |
| Diploma in Business Process Outsourcing — Finance and Accounting | Rs.10,000/- for full Program | 1 Year |
| Diploma in Modern Office Practice | Rs.6,000/- for full Program | 1 Year |
| Diploma in Paralegal Practice | Rs.8,400/- for full Program | 1 Year |
| Diploma in Aquaculture | Rs.7,800/- for full Program | 1 Year |
| Diploma in Retailing | Rs.9,000/- for full Program | 1 Year |
| Diploma in Teaching German as a Foreign Language | Rs.7,000/- for full Program | 1 Year |
| Diploma in Nursing Administration | Rs.10,800/- for full Program | 1 Year |
| Diploma in Critical Care Nursing | Rs.6,000/- for full Program | 1 Year |
| Diploma in Theatre Arts | Rs. 7,700/- for full Program | 1 Year |
| Diploma in Value Education | Rs. 4,000/- for full Program | 1 Year |
| DIPLOMA IN SMART CITY DEVELOPMENT AND MANAGEMENT | Rs. 10,000/- for full Program | 1 Year |
IGNOU PG Diploma Fee Structure 2022
| | | |
| --- | --- | --- |
| Program Name | Fee Structure | Duration |
| Post Graduate Diploma in Rural Development | Rs. 2,400/- for full program | 1 Year |
| Post Graduate Diploma in Counselling and Family Therapy | Rs. 16,800/- for full program | 1 Year |
| Post Graduate Diploma in Translation | Rs. 4,000/- for full program | 1 Year |
| Post Graduate Diploma in International Business Operations | Rs. 8,200/- for full program | 1 Year |
| Post Graduate Diploma in Applied Statistics | Rs.7,600/- for full program. | 1 Year |
| Post Graduate Diploma in Environment and Sustainable Development | Rs. 7,000/- for full program | 1 Year |
| Post Graduate Diploma in Analytical Chemistry | Rs. 9,600/- for full program | 1 Year |
| Post Graduate Diploma in Disaster Management | Rs. 6,300/- for full program | 1 Year |
| Post Graduate Diploma in Mental Health | Rs. 9,000/- for full program | 1 Year |
| Post Graduate Diploma in Library Automation and Networking | Rs. 18,000/- for full program | 1 Year |
| Post Graduate Diploma in Gandhi and Peace Studies | Rs. 4,200/- for full program | 1 Year |
| Post Graduate Diploma in Higher Education | Rs. 3000/- for full program | 1 Year |
| Post Graduate Diploma in Educational Technology | Rs. 6,600/- for full program | 1 Year |
| Post Graduate Diploma in School Leadership and Management | Rs. 6,600/- for full program | 1 Year |
| Post Graduate Diploma in Educational Management and Administration | Rs. 7,000/- for full program | 1 Year |
| Post Graduate Diploma in Pre Primary Education | Rs. 9,600/- for full program | 1 Year |
| Post Graduate Diploma in Adult Education | Rs. 7,200/- for full program | 1 Year |
| Post Graduate Diploma in Urban Planning and Development | Rs. 6,000/- for full program | 1 Year |
| Post Graduate Diploma in Development Studies | Rs. 5,400/- for full program | 1 Year |
| Post Graduate Diploma in Corporate Social Responsibility | Rs. 7,000/- for full program | 1 Year |
| Post Graduate Diploma in Journalism and Mass Communication | Rs. 12,500/- for full program | 1 Year |
| Post Graduate Diploma in Audio program Production | Rs. 12,000/- for full program | 1 Year |
| Post Graduate Diploma in Digital Media | Rs. 5,000/- for full program | 1 Year |
| Post Graduate Diploma in Development Communication | Rs. 5,000/- for full program | 1 Year |
| Post Graduate Diploma in Food Safety and Quality Management | Rs. 14,400/- for full program | 1 Year |
| Post Graduate Diploma in Information Security | Rs. 21,600/- for full program | 1 Year |
| Post Graduate Diploma in Pharmaceutical Sales Management | Rs. 8,400/- for full program | 1 Year |
| Post Graduate Diploma in Intellectual Property Rights | Rs. 10,200/- for full program | 1 Year |
| Post Graduate Diploma in Criminal Justice | Rs. 10,800/- for full program | 1 Year |
| Post Graduate Diploma in Environmental and Occupational Health | Rs. 6,600/- for full program | 1 Year |
| Post Graduate Diploma in Folklore and Culture Studie | Rs. 2,700/- for full program | 1 Year |
| Post Graduate Diploma in Sustainability Science | Rs. 7,000/- for full program | 1 Year |
| Post Graduate Diploma in Migration and Diaspora | Rs. 6,100/- for full program | 1 Year |
| Post Graduate Diploma in Women's & Gender Studies | Rs. 6,100/- for full program | 1 Year |
| Post Graduate Diploma in Book Publishing | Rs. 9,000/- for full program | 1 Year |
| Post Graduate Diploma in Social Work Counselling | Rs. 15,000/- for full program | 1 Year |
| Post Graduate Diploma in Hospital and Health Management | Rs. 25,200/- for full program | 1 Year |
| Post Graduate Diploma in Geriatric Medicine | Rs. 26,400/- for full program | 1 Year |
| Post Graduate Diploma in Maternal and Child Health | Rs. 30,000/- for full program | 1 Year |
| Post Graduate Diploma in HIV Medicine | Rs. 60,000/- for full program | 1 Year |
| Post Graduate Diploma in Computer Applications | Rs. 21,600/- for full program | 1 Year |
| Post Graduate Diploma in Animal Welfare | Rs. 5,400/- for full program | 1 Year |
IGNOU Post Graduate Certificate Programs Fee & Duration
| | | |
| --- | --- | --- |
| Program Name | Fee Structure | Duration |
| Post Graduate Certificate in Cyber Law | Rs. 8,400/- for full program | 6 Months |
| PG Certificate in Patent Practic | Rs. 9,600/- for full program | 6 Months |
| Post Graduate Certificate in Climate Change | Rs. 3,800/- for full program | 6 Months |
| Post Graduate Certificate in Geoinformatics | Rs. 6,000/- for full program | 6 Months |
| Advanced Certificate in Power Distribution Management | Rs. 5,500/- for full program | 6 Months |
| Post Graduate Certificate in Agriculture Policy | Rs. 3,600/- for full program | 6 Months |
| Post Graduate Certificate in Gandhi and Peace Studies | Rs. 2,400/- for full program | 6 Months |
| Post Graduate Certificate in Adult Education | Rs. 3,600/- for full program | 6 Months |
| Certificate in Information and Assistive Technologies for the Instructors of Visually Impaired | Rs. 6,000/- for full program | 6 Months |
| Post Graduate Certificate in Bangla-Hindi Translation | Rs. 1,800/- for full program | 6 Months |
| Post Graduate Certificate in Malayalam Hindi Translation | Rs. 1,800/- for full program | 6 Months |
| Post Graduate Certificate in Anuvaad evam Rupantaran mein Snatakottar Pramanpatra | Rs. 3,000/- for full program | 6 Months |
| Post Graduate Certificate in Medical Management of CBRNE Disasters | Rs. 5,500/- for full program | 6 Months |
| Post Graduate Certificate in Inventory Planning and Warehousing for Engineers | Rs. 6,000/- for full program | 6 Months |
| Post Graduate Certificate in Industrial Safety | Rs. 6,000/- for full program | 6 Months |
IGNOU Certificate Courses Fee Structure
| | | |
| --- | --- | --- |
| Program Name | Fee Structure | Duration |
| Certificate in Library and Information Science | Rs. 3,000/- for full program | 6 Months |
| Certificate in Disaster Management | Rs. 2,600/- for full program | 6 Months |
| Certificate in Environmental Studies | Rs.2,400/- for full program | 6 Months |
| Certificate program on Life and Thought of Dr. B.R. Ambedkar | Rs.1,000/- for full program | 6 Months |
| Certificate in Peace Studies and Conflict Management | Rs.3,500/- for full program | 6 Months |
| Certificate in Food and Nutrition | Rs.1,900/- for full program | 6 Months |
| Certificate in Nutrition and Child Care | Rs.2,400/- for full program | 6 Months |
| Certificate in Rural Development | Rs.1,800/- for full program | 6 Months |
| Certificate in Guidance | Rs.2,000/- for full program | 6 Months |
| Certificate in Information Technology | Rs.6,000/- for full program | 6 Months |
| Certificate in Teaching of English as a Second Language | Rs.2,400/- for full program | 6 Months |
| Certificate in Functional English | Rs. 4,000/- for full program | 6 Months |
| Certificate in Urdu Language | Rs.1,200/- for full program | 6 Months |
| Certificate in Sanskrit Sambhshan | Rs.1,500/- for full program | 6 Months |
| Certificate in Human Rights | Rs.2,600/- for full program | 6 Months |
| Certificate in Consumer Protection | Rs.1,800/- for full program | 6 Months |
| Certificate in Co- operation, Cooperative Law & Business Laws | Rs.8,400/- for full program | 6 Months |
| Certificate in Anti Human Trafficking | Rs.1,400/- for full program | 6 Months |
| Certificate in International Humanitarian Law | Rs.2,700/- for full program | 6 Months |
| Certificate program in NGO Management | Rs.1,800/- for full program | 6 Months |
| Certificate in Business Skills | Rs.3,200/- for full program | 6 Months |
| Certificate in Communication & IT Skills | Rs.5,700/- for full program | 6 Months |
| Advanced Certificate in Information Security | Rs.5,400/- for full program | 6 Months |
| Certificate in Fashion Design | Rs.5,000/- for full program | 6 Months |
| Certificate in Tourism Studies | Rs.2,400/- for full program | 6 Months |
| Certificate program in Laboratory Techniques | Rs.4,200/- for full program | 6 Months |
| Certificate program in Teaching of Primary School Mathematics | Rs.1,800/- for full program | 6 Months |
| Certificate in HIV and Family Education | Rs.1,000/- for full program | 6 Months |
| Certificate in Social Work and Criminal Justice System | Rs.1,400/- for full program | 6 Months |
| Certificate in Tribal Studies | Rs.1,000/- for full program | 6 Months |
| Certificate in Sericulture | Rs.4,200/- for full program | 6 Months |
| Certificate in Organic Farming | Rs.4,800/- for full program | 6 Months |
| Certificate in Water Harvesting & Management | Rs.2,400/- for full program | 6 Months |
| Certificate in Poultry Farming | Rs.3,600/- for full program | 6 Months |
| Certificate in Beekeeping | Rs.1,400/- for full program | 6 Months |
| Certificate in Arabic Language | Rs.1,800/- for full program | 6 Months |
| Certificate in French Language | Rs. 6,600/- for full program | 6 Months |
| Certificate in Russian Language | Rs. 2,500/- for full program | 6 Months |
| Certificate in Japanese Language | Rs. 5,500/- for full program | 6 Months |
| Certificate in Korean Language & Culture | Rs. 2,500/- for full program | 6 Months |
| Certificate in Spanish Language & Culture | Rs. 4,500/- for full program | 6 Months |
| Certificate in German Language | Rs. 2500/- for full program | 6 Months |
| Certificate in Persian Language | 1,800/- for full program | 6 Months |
| Certificate in First Aid | 3,500/- for full program | 6 Months |
| Certificate program in Yoga | 5,000/- for full program | 6 Months |
| Certificate in Health Care Waste Management | 3,000/- for full program | 6 Months |
| Certificate in Newborn and Infant Nursing | 6,600/- for full program | 6 Months |
| Certificate in Maternal and Child Health Nursing | 6,600/- for full program | 6 Months |
| Certificate in Home Based Health Care | Rs. 2,400/- for full program | 6 Months |
| Certificate in General Duty Assistance | Rs. 6,000/- for full program | 6 Months |
| Certificate in Geriatric Care Assistance | Rs. 6,500/- for full program | 6 Months |
| Certificate in Phlebotomy Assistance | Rs. 7,500/- for full program | 6 Months |
| Certificate in Home Health Assistance | Rs. 6,000/- for full program | 6 Months |
| Certificate in Community Health | Rs. 15,000/- Cycle (subject to change | 6 Months |
| Certificate in Visual Arts – Painting | Rs. 4,000/- for full program | 6 Months |
| Certificate in Visual Arts – Applied Art | Rs. 4,000/- for full program | 6 Months |
| Certificate in Performing Arts – Theatre Arts | Rs. 4,000/- for full program | 6 Months |
| Certificate in Performing Arts Hindustani Music | Rs. 4,000/- for full program | 6 Months |
| Certificate in Performing Arts Karnatak Music | Rs. 4,000/- for full program | 6 Months |
| Certificate in Performing Arts Karnatak Music | Rs. 4,000/- for full program | 6 Months |
| Certificate in Energy Technology and Management | Rs. 3,000/- for full program | 6 Months |
| Certificate of Competency in Power Distribution | Rs. 3,600/- for full program | 6 Months |
| Certificate in Solid Wastes Treatment Technique | Rs. 5,000/- for full program | 6 Months |
| Certificate in Condition Monitoring | Rs. 93,00/- for full program | 7 Months |
| Certificate program in Value Education | Rs.1,800/- for full program | 6 Months |
| Certificate in Community Radio | Rs. 6,600/- for full program | 6 Months |
| Certificate in Mobile Application Development | Rs. 5,000/- for full program | 6 Months |
| Certificate in Solid Waste Management | Rs. 3,600/- for full program | 6 Months |
| Certificate in Adolescent Health and Counseling | Rs. 2,000/- for full program | 6 Months |
| Certificate in Gender, Agriculture and Sustainable Development | Rs. 3,800/- for full program | 6 Months |
IGNOU Awareness and Appreciation Program Fee Structure
| | | |
| --- | --- | --- |
| Program Name | Fee Structure | Duration |
| Awareness program on Dairy Farming | Rs. 1100/- for full program | 2 Months |
| Appreciation Course on Environment | Rs. 1200/- for full program | 3 months |
| Course on Population and Sustainable Development | Rs. 1000/- for full program | 3 months |
IGNOU Master Of Philosophy Fee Structure
| | |
| --- | --- |
| Master Of Philosophy In Commerce | 10,500 |
| Master Of Philosophy In Gandhian Thought And Peace Studies | 10,500 |
| Master Of Philosophy In Political Science | 10,500 |
| Master Of Philosophy In Public Administration | 10,500 |
| Master Of Philosophy In Social Work | 10,500 |
| Master Of Philosophy In Sociology | 10,500 |
| Master Of Philosophy In Translation Studies | 7,000 |
IGNOU PhD Courses Fee Structure
| | |
| --- | --- |
| PhD Computer Science | 14,000 |
| PhD In Agriculture Extension | 14,000 |
| PhD In Biochemistry | 14,000 |
| PhD In Chemistry | 7,000 |
| PhD In Civil Engineering | 14,000 |
| PhD In Commerce | 21,000 |
| PhD In Economics | 7,000 |
| PhD In Education | 14,000 |
| PhD In English | 6,600 |
| PhD In Extension & Development Studies | 7,000 |
| PhD In Food & Nutrition | 14,000 |
| PhD In Geography | 7,000 |
| PhD In Geology | 14,000 |
| PhD In Hindi | 14,000 |
| PhD In History | 14,000 |
| PhD In Inter-disciplinary And Trans-disciplinary Studies | 7,000 |
| PhD In Journalism & Mass Communication | 14,000 |
| PhD In Law | 14,000 |
| PhD In Library & Information Science | 14,000 |
| PhD In Life Sciences | 14,000 |
| PhD In Management | 21,000 |
| PhD In Mathematics | 14,000 |
| PhD In Mechanical Engineering | 7,000 |
| PhD In Nursing | 14,000 |
| PhD In Physics | 14,000 |
| PhD In Political Science | 14,000 |
| PhD In Psychology | 14,000 |
| PhD In Public Administration | 14,000 |
| PhD In Rural Development | 14,000 |
| PhD In Social Work | 14,000 |
| PhD In Sociology | 14,000 |
| PhD In Statistics | 7,000 |
| PhD In Tourism And Hospitality | 14,000 |
| PhD In Vocational Education | 14,000 |
Contact Details:
Address: IGNOU Residential Campus main Road, Maidan Garhi, New Delhi, Delhi.
Pin code: 110068
Phone: 011 2953 5438