IGNOU MA in Psychology Admission 2022: Students can apply for IGNOU MA Psychology Admission till 30 September 2022 for July session. In this 2 year MAPC course, students can get in depth knowledge about human behavior like health psychology, work psychology, neuropsychology, and emotions studies. The registration fee for a two-year IGNOU MA psychology program is INR 300. 
Students who are going for the IGNOU MAPC re-registration for next year or session will need to deposit a re admission fee till 30 September 2022. The process of registration for the IGNOU MA Psychology program is done online. Fresh admission to the master's degree psychology program can be taken by following Samarth Portal.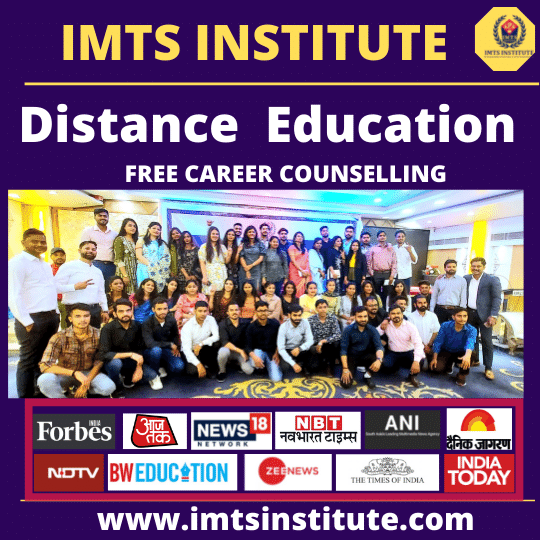 The MA Psychology 2-year (four-semester) program admission will be taken after passing a bachelor's degree in any stream from an approved board of India. IGNOU MA Psychology course fee is INR 18,600. The prescribed fee has to be deposited yearly through debit/credit card, or net banking. The MAPC program includes subjects like cognitive psychology, lifespan psychology, psychopathology, human resource management, and more. 
Registration: Admission to the MAPC is purely based on the basic fee formula. As part of the MAPC admissions process, the applicant is required to pay the registration fee of Rs 300, followed by a deposit of the course fee. For students with a reserved background, such as SC/ST, there will be a fee exemption only for a specific course. Applicants can read the full article to improve their knowledge of MAPC from an admission perspective.
Latest Updates
IGNOU MAPC Online Counseling Schedule has been released by LSC 48056 (BHU Varanasi) Under Varanasi Regional Centre. (Check here)
IGNOU MA in Psychology Admission 2022 Highlights
| | |
| --- | --- |
| Course Name | MA in Psychology (MAPC) |
| Course Level | Post Graduate |
| Minimum Duration | 2 Year |
| Maximum Duration | 4 Year |
| Eligibility Criteria | Graduate |
| Fee | INR 18,600/- |
| Admission 2022-23 | IGNOU Admission |
| Minimum Age |  No bar |
| Maximum Age |  No bar |
| Admission | January & July Session |
| Official Website | www.ignou.ac.in |
The School of Social Science offers this program. Presently, Master's in Psychology is a great demand in hospitals (both Government & private), Schools, Colleges, NGOs as well as industrial & corporate sectors. 
Indira Gandhi National Open University is one of the very few universities in India that provides a Masters's course in distance mode. It is an awesome opportunity for study seekers, especially those who cannot join regular classes.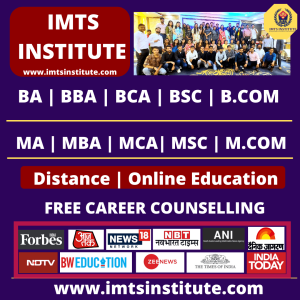 IGNOU MA in Psychology Admission 2022
30 September 2022 is the last date to apply for IGNOU MA Psychology Admission 2022. It is a 2-years postgraduate program. Students who want to join MA in Psychology from IGNOU must have the complete information in hand. Such information includes course description, duration, the application process, admission process, selection criteria, and fee structure. All these necessary details have been mentioned in the upcoming sections.
Eligibility for IGNOU MAPC:
The candidate must obtain a Bachelor's degree from any recognized university in India.

No age bar.
Duration of Course:
The minimum duration for the course is two years

The maximum duration for the course is four years
IGNOU MAPC Course Fee
The collective IGNOU MA in Pyschology course fee for both years is Rs 18600.
For the first year, it is Rs 9300.
For the second year, Rs 9300.
How to Apply for IGNOU MAPC Admission?
The university accepts the application form through an online mode. Students can apply through the Ignou portal and must check the official website to submit the application form. The IGNOU registration fee is INR 300. Further, aspirants have to follow the following steps given below:
The first step starts with the registration process where students have to register by visiting the official website https://ignouadmission.samarth.edu.in/.

Now, log in by using the username and password generated at the time of registration.

Next, search for the "application form" link and click on it.

Fill out all the necessary details asked in the application form.

Upload the documents such as mark sheets, certificates, recent photos, etc.

Make the payment through net banking, credit, and debit card.

Click on the "Submit" button.
IGNOU MA Psychology Assignment
20 July 2022 is the last date for the submission of the IGNOU MAPC assignment for appearing in the June TEE. Students willing to appear in the June 2022 TEE Exam need to upload the assignment of all the concerned subjects by either visiting the authorized study centre of IGNOU. Students aspiring to submit assignments by the online mode can log in to the official assignment portal before 20 July 2022 and upload their assignments.
For the assignments, students are required to download the soft copy of the program which is available on the university website at www.ignou.ac.in. Here students can get the learning material as well as the assignment questions which are mandatory to solve. 
The assignments are in the question paper format where students can download or take a printout of it and can start solving the assignments. Also while the assignment procedure students find any difficulty then they can contact the Material Production & Distribution Division department which is in New Delhi. Students through visiting or through the phone contact details can get their queries solved.
IGNOU
MA in Psychology
Syllabus
| | | |
| --- | --- | --- |
| course code     | Course Name | Credits  |
|  MPC 001 |  Cognitive Psychology, Learning, and Memory |  4 |
|  MPC 002 |  Life Span Psychology |  4 |
|  MPC 003 |  Personality: Theories and Assessment |  4 |
|  MPC 004 |  Advanced Social Psychology |  4 |
|  MPC 005 |  Research Methods in Psychology |  4 |
|  MPC 006 |  Statistics in Psychology |  4 |
|  MPCL007 |  Practicals: Experimental Psychology and Psychological Testing |  8 |
| Second Year |   |   |
| course code     | Course Name | Credits  |
|  MPCE 011 |  Psychopathology |  4 |
|  MPCE 012 |  Psychodiagnostics |  4 |
|  MPCE 013 |  Psychotherapeutic methods |  4 |
|  MPCE 014 |  Practicum in Clinical Psychology |  6 |
|  MPCE 015 |  Internship |  8 |
|  MPCE 016 |  Project |  6 |
|  MPCE 021 |  Counselling Psychology |  4 |
|  MPCE 022 |  Assessment in Counselling and Guidance |  4 |
|  MPCE 023 |  Interventions in counselling |  4 |
|  MPCE 024 |  Practicum in Counselling Psychology |  6 |
|  MPCE 025 |  Internship |  8 |
|  MPCE 026 |  Project |  6 |
|  MPCE 031 |  Organizational Behaviour (OBY) |  4 |
|  MPCE 032 |  Human Resource Development (HRD) |  4 |
|  MPCE 033 |  Organisational Development (OD) |  4 |
|  MPCE 034 |  Practicum: Industrial and Organisational Psychology |  6 |
|  MPCE 035 |  Internship |  8 |
|  MPCE 036 |  Project |  6 |
Why choose IGNOU MA Psychology?
IGNOU allows learners to study from anywhere through distance mode.

Allows students to continue their studies and job simultaneously.

Provides study material that enlightens them about the subject. 

Assignments are also given for the continuous evaluation of the students.
FAQ
Q1. Is IGNOU suitable for M.A in Psychology?
Ans. Pursuing M.A in Psychology from IGNOU is valid. This university is a governmental open learning university, and its degree is acceptable all over the world.
Q2. What is the course fee for M.A in Psychology?
Ans. The course fee for M.A Psychology is Rs. 18,600.
Q3. What are the main subjects covered in M.A Psychology?
Ans. The course has been classified into seven subjects. Such subjects are Cognitive Psychology and Learning, Lifespan Psychology, Advance Social Psychology, Statistics in Psychology, etc.    
Q4. Who can apply for M.A Psychology?
Ans. Students who have completed their Bachelor's from any recognized university are eligible to apply.