IGNOU BBSR Regional Centre, Odisha: 30 September 2022 is the last date for admission in July 2022 session that has been declared by IGNOU. Aspirants can visit the direct link: @www.rcbhubaneshwar.ignou.ac.in. Students are given options to go for the way they want to give admission or re-registration, which can be either online or offline. Students can now apply for IGNOU BBSR Re-registration before 30 September 2022.
IGNOU BBSR was established in 1985 and currently offers 227 academic programs through 21 schools and 67 Regional Centres spread across India. The admission procedure has started at the IGNOU Bhubaneswar regional centre for July 2022 session. The admission window is open for BSc, BA, BBA, BSW, BED, MBA, MLIS, MEG, and more.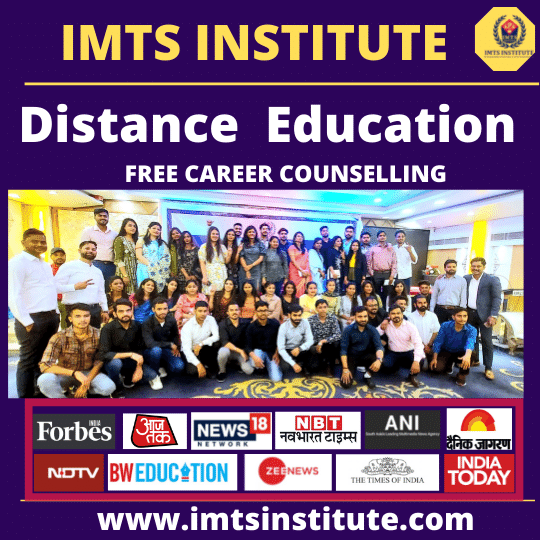 The last to fulfil the application form of the Bhubaneswar regional centre for admission is 30 September 2022. Applicants can either visit the regional centre or select an online admission pathway to apply to the desired course.
About IGNOU BBSR: IGNOU Bhubaneswar Regional Centre started functioning in 1986 in a rented building. With ample public support and support from Governmental and non-governmental organizations, this centre has shown splendid performance and achieved a lot of milestones in the past. One of the major achievements of this Centre is the acquisition of three acres of land in 1992 granted by the Government of Orissa free of cost in a posh area in Bhubaneswar. After the acquisition of land, IGNOU BBSR Regional Centre now running its own building since the year 2000.
Recommended: Get More details here about
IGNOU BBSR Regional Centre Admission Highlights
| | |
| --- | --- |
| Regional Center Name | IGNOU  Bhubaneswar  |
| Location | Bhubaneswar, Odisha |
| Phone | 0674-2971071 |
| Email | rcBhubaneswar@ignou.ac.in |
| Pin Code | 751013 |
| Fax | 0674-2300349 |
| Established | 1986 |
| Centre Code | 21 |
| Website | http://rcbhubaneshwar.ignou.ac.in/ |
IGNOU BBSR Regional Centre Admission
IGNOU BBSR Regional Centre offers UG, PG, Diploma, and certificate courses. The admission process has started for UG, PG courses, and the last date of the application form is 30 September 2022; these sessions for admission are in July.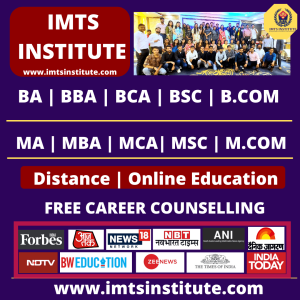 These courses' admissions also have last dates which are set up for the last-minute admissions for the students who want to enrol for this regional centre for the admissions of any course which is of their choice and also students who are for the nearby location can enrol in this centre.
IGNOU BBSR Admission Offered Courses:
UG Courses
B.Sc. Nursing (Post Basic) (BScN(PB))
B.Sc. (Hons) in Optometry & Ophthalmic Techniques (BSCHOT)
BBA in Retailing (BBA)
Bachelor of Social Work (BSW)
Bachelor of Science (B.Sc.)
Bachelor of Library and Information Science (BLIS)
Bachelor of English (BA)
Bachelor of Education (B. Ed)
Bachelor of Computer Applications (BCA)
Bachelor of Commerce (B.Com)
Bachelor of Arts (Tourism Studies) (BTS)
PG Courses 
Master's Degree Programme in Social Work (MSW)
Master of Library and Information Science (MLIS)
Master of Computer Applications (MCA)
Master of Commerce (MCom)
Master of Business Administration (MBA)
Master of Arts(Education) (MA(Edu))
Master of Arts (Tourism Management) (MTM)
Master of Arts (Sociology) (MSO)
Master of Arts (Rural Development) (MARD)
Master of Arts (Public Administration) (MPA)
Master of Arts (Political Science) (MPS)
Master of Arts (History) (MAH)
Master of Arts (Hindi) (MHD)
Master of Arts (English) (MEG)
Master of Arts (Economics) (MEC)
Diploma Courses
Diploma in Creative Writing in English (DCE)
Diploma in Early Childhood Care and Education (DECE)
Diploma in HIV and Family Education (DAFE)
Diploma in Management (DIM)
Diploma in Nursing Administration (DNA)
Diploma in Nutrition and Health Education (DNHE)
Diploma in Retailing (DIR)
Diploma in Tourism Studies (DTS)
Diploma in Value Added Products from Fruits and Vegetables (DVAPFV)
Diploma in Wome
n's Empowerment & Development (DWED)
Certificate Course
Certificate Programme Teaching of Primary School Mathematics (CTPM)
Certificate Programme in Empowering Women Through Self-Help Groups (CWDL)
Certificate in Women's Empowerment & Development (CWED)
Certificate in Visual Arts – Painting (CVAP)
Certificate in Visual Arts – Applied Arts (CVAA)
Certificate in Tourism Studies (CTS)
Certificate in Teaching English as a Second Language (CTE)
Certificate in Rural Development (CRD)
Certificate in Nutrition and Childcare (CNCC)
Certificate in Newborn and Infant Care (CNIC)
Certificate in Maternal and Child Health Care (CMCHC)
Certificate in a Literacy Programme (CLP)
Certificate in Information Technology (CIT)
Certificate in Human Rights (CHR)
Certificate in HIV and Family Education (CAFE)
Certificate in Health Care Waste Management (CHCWM)
Certificate in Guidance (CIG)
Certificate in Food Safety (CFS)
Certificate in Food and Nutrition (CFN)
Certificate in Energy Technology and Management (CETM)
Certificate in Early Childhood Special Education (Mental Retardation) (CESE(MR))
Certificate in Early Childhood Special Education (Cerebral Palsy) (CESE(CP))
Certificate in Disaster Management (CDM)
Certificate in Consumer Protection (CCP)
Certificate in Community Radio (CCR)
PG & Advanced Diploma Courses 
Post-Graduate Diploma in Radio Programme Production (PGDRPP)
Post-Graduate Diploma in Maternal and Child Health (PGDMCH )
Post-Graduate Diploma in Library Automation and Networking (PGDLAN)
Post-Graduate Diploma in Journalism and Mass Communication (PGJMC)
Post-Graduate Diploma in Intellectual Property Rights (PGDIPR)
Post-Graduate Diploma in Hospital and Health Management (PGDHHM)
Post-Graduate Diploma in Higher Education (PGDHE)
Post-Graduate Diploma in Geriatric Medicine (PGDGM)
Post-Graduate Diploma in Folklore and Culture Studies (PGDFCS)
Post-Graduate Diploma in Environment and Sustainable Development (PGDESD)
Post-Graduate Diploma in Education Technology (PGDET)
Post-Graduate Diploma in District Health Management (PGDDHM)
Post-Graduate Diploma in Distance Education (PGDDE)
Post-Graduate Diploma in Adult Education: Participatory Adult Learning, Documentation and Information Networking (PGDAE)
Post-Graduate Professional Diploma in Special Education in Mental Retardation (PGPDSEMR)
Post Graduate Diploma in Rural Development (PGDRD)
Post Graduate Diploma in International Business Operations (PGDIBO)
Post Graduate Diploma in Disaster Management (PGDDM)
Post Graduate Diploma in Corporate Governance (PGDICG)
Post Graduate Diploma in Book Publishing (PGDBP)
PG Diploma in Translation (PGDT)
PG and Advance Certificate Courses 
Post-Graduate Certificate in Agriculture Policy (PGCAP)
Post Graduate Professional Certificate in Special Education in Mental Retardation (PGPCSEMR)
Post Graduate Professional Certificate in Special Education – Hearing Impairment (PGPCSE HI)
Non-Credit Programmes
Foundation Course on Education of Children with Disabilities (FCED)
Regular Programmes 
PG and Advance Diploma
Post-Graduate Diploma in Clinical Cardiology (PGDCC)
Certificate
Certificate in Performing Arts – Odissi (CPAOS)
IGNOU BBSR Regional Centre Contact Details
Adress: IGNOU BBSR Regional Centre C1,

Institutional Area,

Bhubaneshwar – 751013,

Email: rcbhubaneswar@ignou.ac.in
Website: www.rcbhubaneshwar.ignou.ac.in
Phone no: 0674-2971071
Admission Section: 0674-2301348
Examination Section: 0674-2301250
Assignment, Project & Practical: 0674-2300330
Study Material Section: 0674-2300310