IGNOU MBA Admission 2022: 30 September 2022 is the last date to apply for IGNOU MBA Admission 2022. Master of Business Administration (MBA) program designed to develop business and management skills. MBA degree program of 2 Year duration accepts fees on a semester basis. IGNOU has recently begun the admission process for the July 2022 session. Also, IGNOU has extended the deadline of re-registration for MBA course till 30 September 2022.
IGNOU University has restructured the flagship MBA course for new session, the announcement was made on the official portal. The curriculum will made based on the latest theories, facts & business management tactics through which any fresh graduates will employment easily. There is no entrance exam conducted for admission to the management degree program.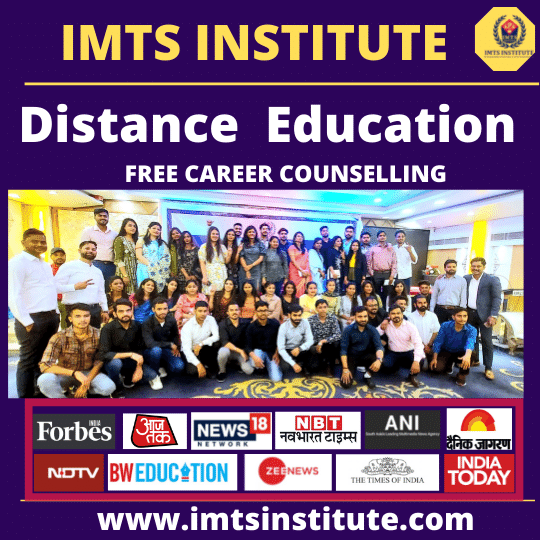 For students who are thinking about What is the last date of IGNOU MBA Application form 2022? 30 September 2022 is the last date of MBA Admission at IGNOU.
IGNOU provides five MBA program specializations in ODL mode. IGNOU MBA specializations are Finance Management, Human Resource Management, Marketing Management, Service Management and Operations Management. In past, a master of business administration (MBA) has two specializations in IGNOU. The program variants are MBA General and MBA in Banking & Finance. Aspirants shall be needed to pass at least a bachelor's degree with 50% marks in the related stream to create an opportunity for admission. There is no prior need of experience in order to take admission into MBA programme.
The per semester IGNOU MBA Fees 2022 is INR 15,500. The program syllabus comprises management function, & behavior, marketing managing, strategic management, information systems, management of machines, and more. 
Interested candidates should read the website and all of the relevant information. The candidate should register for the course after reviewing all the information. 
IGNOU MBA Admission Highlights
| | |
| --- | --- |
| Duration of the Course | 2 to 4 years |
| Entrance Required | IGNOU OPENMAT EXAM |
| Course Type | Distance Education |
| Maximum Age Requirements | No Bar |
| Eligibility | Passed graduation or equivalent |
| Application Begin | Twice a year |
| Admission | IGNOU Admission |
| IGNOU MBA Admission 2022-23 Last Date | 30 September 2022 |
| IGNOU Official Website | http://ignou.ac.in/ |
Here is what you need to do to get into IGNOU MBA Admissions in 2022.
IGNOU MBA admission for the July session will be closed on 30 September 2022. Students in general categories who wish to take an MBA course must possess a degree from a government-recognized university or school. Students must also have at least a 50% grade point average. To qualify for the "reserved category," you will need at least 45% of your bachelor's degree. Your degree should be awarded by a well-regarded university or school. A candidate for the position should have worked in the banking or financial services industry for at least two years.
If you are looking for IGNOU MBA 2022, then this article will be useful for you. It contains a complete guide about IGNOU MBA Programme, Fee Structure, Age Bar, Eligibility Criteria, Time Duration, Syllabus Structure, and many more.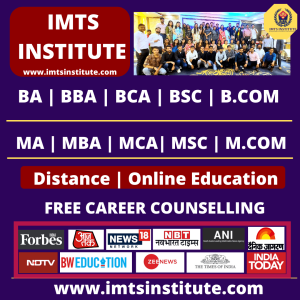 Paid Post 
IGNOU MBA Admission 2022
The maximum duration allowed for completing the MBA course is five years. Admission to this course takes place twice a year (i.e., in Jan/Feb and September/October). Now the IGNOU MBA admissions are Open for July 2022 session, students can submit their application form by 30 September 2022. 
For MBA Program, students should complete their graduation degree from a UGC-recognized university and appear for the entrance test called OPENMAT – which IGNOU University conducts. Examination Centres are established all over India. 
IGNOU MBA Eligibility Criteria:
To apply for an MBA program, one must meet the eligibility criteria as listed below:
Candidates must have a Bachelor's degree from a recognized university.

Minimum academic eligibility is 50% marks for the general category whereas, for the reserved category, it is 45% marks.

The selection will be based on marks obtained in the OPENMAT Entrance examination.

There is no age bar set for MBA admission.
IGNOU MBA Fees 2022
IGNOU MBA application and course fee have been given in the sections below.
General category aspirants are required to deposit INR 300 for the MBA Application fee.
Other categories can submit MBA application forms by depositing an amount of INR 200.
IGNOU MBA Fees 2022 for the general course is INR 15,500 Per Semester.
| | | |
| --- | --- | --- |
| IGNOU MBA course  | Short name  | Fee |
| Master Of Business Administration | MBA | 15,500 Per Semester |
IGNOU MBA Admission Entrance Test
IGNOU MBA admission will be offered on the following entrance exams.
OPENMAT is conducted by the IGNOU to offer admission.

Qualified candidates in CAT, MAT, CMAT, or XAT can get direct admission.
IGNOU MBA Application Form 2022
IGNOU MBA Application form for 2 Year program begins twice a year in July and January sessions. MBA Students can apply for online admission in July Session 2022 by visiting the portal of IGNOU. The application fee is INR 300 for the general category. In contrast, reserved category aspirants can receive a relaxation of INR 200. The amount shall be deposited by credit card, debit card, and net banking. 
To apply for the MBA program, students have to go through the points mentioned below: 
Go to the official site of IGNOU.

Now, register yourself.

Fill in all the personal details such as full name, email id, contact number, etc.

Next, type in the educational information such as marks /CGPA scored in 10th/12th/Bachelor.

Upload all the scanned documents such as mark sheets, photographs, ID proof, etc. 

Choose the MBA program under the course preference option.

Pick the study centre as per your choice.

Verify all the details and then sign the declaration.

Lastly, click on the "Submit" button.
Why opt for IGNOU MBA Admission?
IGNOU MBA Admission provides multiple facilities and profits to the students aspiring for admission. Some of the major profits after opting for IGNOU MBA Admission are:
No time-bound classes.

The course fee is less in comparison to the regular mode.

No travel is required.

Classes can be taken from the home.

Can pursue a regular mode course even pursuing this course.
IGNOU OPENMAT Examination Form:
In order to apply for OPENMAT Examination, a candidate needs to fill out an online exam form by following the steps given below:
Firstly, visit the university's official website.

Now, click on the "OPENMAT Registration link"

Provide your email id and contact number.

Now, log in using the username received on your registered number or email id.

Fill in the personal and academic details.

In the next step, one has to upload all the necessary documents such as photographs, mark sheets, certificates, and so on.

Once, you completed all the sections, the last step is to submit the fees for the examination form.

At last, click on the "Submit" button.
To get full details of IGNOU OPENMAT Exam Pattern, Date, Eligibility, Duration & Syllabus aspirants can click here.
Required Documents;
A candidate must submit the application form to the Regional Centre along with the following list of documents:
Copy of previous educational certificates.

Work experience certificate

Category credential for OBC/SC/ST candidates

National Identity Card

form fee of around INR. 1000/-
IGNOU MBA Admission Process 2022-23:
The selection process is based on the entrance examination performance of the student.

A candidate can view their exam score from the university's official website and the NTA website.

This cut-off score will indicate whether you can get admission or not.

The selection is merit-based.
OPENMAT test score of July is applicable for taking admission in the first semester of January and the second semester of July. Similarly, the score of the February test is valid for admission in the first semester of July and the second semester of January.
Evaluation Scheme
The evaluation scheme includes continuous evaluation and term-end examination. The continuous evaluation (assignments) contains 30% weightage, whereas the weightage of the term-end test is 70 Percent.
IGNOU MBA Assignments 2022
The MBA program's current session assignment for the academic year 2022 will be released soon by IGNOU. Candidates must download these assignments in order to be allowed to take the IGNOU MBA TEE. The MBA program assignment is very crucial because it has a 30% weightage, so if you do not complete it, you won't be allowed to the next stage.
Why Choose IGNOU For MBA Admission?
Some of the advantages of selecting IGNOU for MBA Admission are listed below:
India's top National Distance University

Allows its students to study and manage their job with ease

Provides flexible learning

Affordable fee

IGNOU offers a healthy competition for its students

The university is globally accepted
IGNOU MBA Study Materials
IGNOU MBA Study Materials are available for the aspirants online and offline. This means the students can either opt for offline/hard copies of study materials during admission registration for the program or download the same from the official portal.
The university offers the EGyankosh Portal, followed by an App for the study materials free of cost. However, those who are keen to study hard copies will need to pay more money along with the admission fee for the selected programs.
MBA Syllabus: 
Course code

Course Title

Semester -1 (7 Courses)

MMPC-001

Management Functions and Organisational Processes

MMPC-002

Human Resource Management

MMPC-003

Business Environment

MMPC-004

Accounting for Managers

MMPC-005

Quantitative Analysis for Managerial Applications

MMPC-006

Marketing Management

MMPC-007

Business Communication

Course code

Course Title

Semester-2 (7 Courses)

MMPC-008

Information Systems for Managers

MMPC-009

Management of Machines and Materials

MMPC-010

Managerial Economics

MMPC-011

Social Processes and Behavioural Issues

MMPC-012

Strategic Management

MMPC-013

Business Laws

MMPC-014

Financial Management

Semester-3 (7 Courses)

Core courses:

MMPC-015

Research Methodology for Management Decisions

MMPC-016

International Business Management

MMPP-001

Project Course   (Equivalent   to   2 Courses)

and

Four courses from any one of the

specialization

Semester-4 (7 Courses)

Core courses:

MMPC-017

Advanced Strategic Management

MMPC-018

Entrepreneurship

MMPC-019

Total Quality Management

MMPC-020

Business Ethics and CSR

and
Three courses from any one of the
specialization
FAQs
Q1. How can I apply for OPENMAT?
Ans. To begin with, students have to fill out the form for the exam termed OPENMAT. Students can fill out the examination online by following the link provided for OPENMAT.
 Q2. Is the IGNOU MBA degree acceptable across the nation?
Ans. Yes, IGNOU MBA degrees are acceptable across the nation.
Q3. How many questions are given in the OPENMAT exam paper?
Ans. The total number of questions in the exam paper will be 200 objective-type questions. 
Q4. What will be the exam mode of OPENMAT?
Ans. The exam will be in Computer- Based Test (CBT) mode. 
Q5. Is it easy to qualify OPENMAT?
Ans. OPENMAT entrance examination is easy to qualify for if a student is well prepared. Additionally, it is less difficult than other national or state-level examinations such as CAT/MAT/XAT, etc.
Q6. Can overseas students apply for IGNOU MBA?
Ans. Yes, overseas students can apply for IGNOU MBA.
Q7. How to prepare for the Open MAT Exam?
Ans. In order to qualify for the examination, students have to prepare daily. Also, they can refer to the books meant for the OPENMAT Exam only.
Q8. What is the common eligibility set for the OPENMAT examination?
Ans. Students must have applied for the IGNOU MBA program. Also, they must have filled out the examination form to appear for the entrance examination.
Q9. How many sections are there in OPENMAT?
Ans: The booklet contains four sections:
The first section consists of 30 questions on the General Awareness subject.

The second section is on the English Language. It contains 50 questions

The third section is about Quantitative Aptitude. It also includes 50 questions

The last section is on Reasoning which comprised 70 questions