IGNOU Bhagalpur Regional Centre: 30 September 2022 is the last date for IGNOU Bhagalpur Admission 2022. The IGNOU Regional Centre Bhagalpur is the third Regional Centre in the state of Bihar which has jurisdiction over three districts namely, Bhagalpur, Munger, and Banka. IGNOU's network in the Region consists of three regular Study Centres and one PSC for BEd. It offers various UG and PG Courses in various fields. It provides both Distances as well as regular Programmes. Submission of IGNOU assignments was due by 20 July 2022.
Students who can fill out the IGNOU Re-registration form till 30 September 2022. As part of this endeavor, several programs such as Bachelor's Degree Programmes, Diploma Programmes, Master's Degree Programmes, Post Graduate Diploma Programmes, and Certificates Programmes are being offered full-time on campus, Today, it serves the educational aspirations of thousands of students in Bhagalpur Region.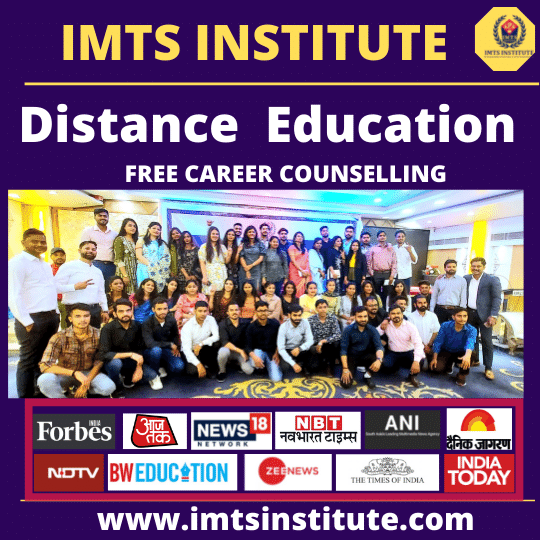 Note: IGNOU Bhagalpur Regional Centre will accept applications until 30 September 2022 for all courses.
Recommended: Get More details here about
IGNOU Bhagalpur Regional Centre Admission Highlights:
| | |
| --- | --- |
| Name of Director | Dr. Sarah Nasreen |
| Center Name | Ignou Bhagalpur Regional Centre Bihar |
| Established | 2013 |
| Location | Bhagalpur, Bihar |
| Pincode | 812001 |
| State | Bihar |
| Email ID | rcbhagalpur@ignou.ac.in |
| Contact No | 0641-2610055/77 |
| Affiliated Center | (IGNOU) Indira Gandhi National Open University |
| Center Code | 82 |
| Official Website | http://rcbhagalpur.ignou.ac.in/ |
IGNOU Bhagalpur Regional Centre Admission 2022
Admission at IGNOU Bhagalpur Regional Centre is currently open, and the last date to fill out the form is 30 September 2022. For seeking admission to the desired course, students need to fill out the form by paying the fee of Rs 300 as an application fee.  
IGNOU Bhagalpur Regional Centre has 10 PG, 10 UG, 6 Diploma, 6 Diploma, 6 PG Diploma, and 16 Certificate programmes for the students. For these programs, the eligibility criteria are different for each of the courses. To know more details, one needs to check out the university's web portal.
IGNOU Bhagalpur Regional Centre Offered Courses:
UG Courses
BA in Psychology (BAPC)
Bachelor of Arts (BA)
Bachelor of Arts (English) (BA (Eng))
Bachelor of Arts (Tourism Studies) (BTS)
Bachelor of Commerce (B.Com)
Bachelor of Computer Applications (BCA)
Bachelor of Education (B. Ed)
Bachelor of Science (B.Sc.)
Bachelor of Social Work (BSW)
Bachelor Preparatory Programme (BPP)
PG Courses
Management programmes (MP)
Master of Arts (Economics) (MEC)
Master of Arts (English) (MEG)
Master of Arts (Hindi) (MHD)
Master of Arts (History) (MAH)
Master of Arts (Political Science) (MPS)
Master of Arts (Public Administration) (MPA)
Master of Arts (Sociology) (MSO)
Master of Commerce (M.Com)
Master of Arts (Rural Development) (MARD)
Diploma Courses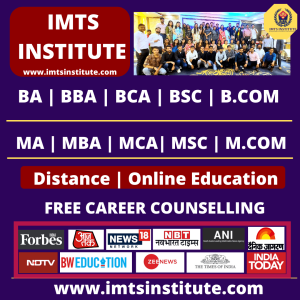 Diploma in Early Childhood Care and Education (DECE)
Diploma in HIV and Family Education (DAFE)
Diploma in Nutrition and Health Education (DNHE)
Diploma in Panchayat Level Administration & Development (DPLAD)
Diploma in Paralegal Practice (DIPP)
Diploma in Tourism Studies (DTS)
PG and Advance Certificate Courses
Post Graduate Certificate in Cyber Law (PGCCL)
Post-Graduate Certificate in Patent Practice (PGCPP)
Post Graduate Certificate in Gandhi and Peace Studies (PGCGPS)
Post Graduate Certificate in Medical Laws (PGCML)
PG and Advance Diploma Courses
Post Graduate Diploma in Criminal Justice (PGDCJ)
Post Graduate Diploma in Disaster Management (PGDDM)
Post Graduate Diploma in International Business Operations (PGDIBO)
Post Graduate Diploma in Rural Development (PGDRD)
Post Graduate Diploma in Translation (PGDT)
Post-Graduate Diploma in Environment and Sustainable Development (PGDESD)
Certificate Courses
Certificate in Anti-Human Trafficking (CAHT)
Certificate in Consumer Protection (CCP)
Certificate in Disaster Management (CDM)
Certificate in Environmental Studies (CES)
Certificate in Food and Nutrition (CFN)
Certificate in Guidance (CIG)
Certificate in HIV and Family Education (CAFE)
Certificate in Human Rights (CHR)
Certificate in Information Technology (CIT)
Certificate in International Humanitarian Law (CIHL)
Certificate in Nutrition and Childcare (CNCC)
Certificate in Rural Development (CRD)
Certificate in SocialWork and Criminal Justice System (CSWCJS)
Certificate in Teaching English as a Second Language (CTE)
Certificate in Tourism Studies (CTS)
Certificate Programme in Laboratory Techniques (CPLT)
Certificate Programme Teaching of Primary School Mathematics (CTPM)
Online programs 
Post-Graduate Diploma in Legal Process Outsourcing (PGDLPO)
IGNOU Bhagalpur Regional Centre Contact Details:
Address: REGIONAL CENTRE, BHAGALPUR, SUMAN PLAZA, 3rd FLOOR, JAIL ROAD TILKAMANJHI, BHAGALPUR- 812001
E-mail: rcbhagalpur@ignou.ac.in
Phone: 0641-2610055/77