IGNOU Trivandrum Regional Centre: IGNOU Trivandrum has announced that 30 September 2022 is the last date for admission at @www.rctrivandrum.ignou.ac.in for the July session. Applicants can apply before the last date. It offers quality education to students. It was established in January 2009. The jurisdiction of the Regional centre in Kollam and Pathanamthitta.
It has 53 Learner support centres, comprising 11 Study centers, 32 program study centers, and ten special study centers. Dr. B Sukumar is the director of this regional centre. The centre is mainly located in Trivandrum, Kerala. IGNOU Trivandrum Re–registration deadline is 30 September 2022.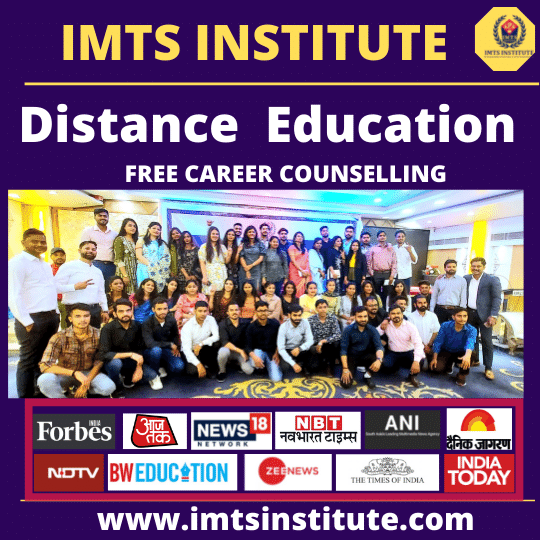 The IGNOU Trivandrum Regional Centre was established in 2009 under the supervision of IGNOU; the centre provides education at UG and PG levels. Here, students can study programs like CCP, DCE, BCA, BA, BSC, BCOM, MA, MCOM, MSC, etc., programs for selection in January and July. 
Note: The IGNOU Trivandrum Regional Centre now accepts applications for all courses. The application deadline is 30 September 2022. 
Fee: The application fee for non-reserved candidates is INR 300. Other categories, such as SC and ST are exempted from the fee deposit. The application fee shall not be refunded in the IGNOU Trivandrum regional centre admission for the 2022-23 cycle.
Recommended: Get More details here about
IGNOU Trivandrum Regional Centre Kerala Admission Highlights
| | |
| --- | --- |
| Center Name | Ignou Trivandrum Regional Centre Kerala |
| Name of Director | Dr. B Sukumar |
| Established | 2009 |
| Location | Trivandrum, Kerala |
| Pincode | 695002 |
| State | Kerala |
| Email ID | ignourctrivandrum@gmail.com, rctrivandrum@ignou.ac.in |
| Contact No | 0471-2344113 |
| Affiliated centre | (IGNOU) Indira Gandhi National Open University |
| centre Code | 40 |
| official Website | http://rctrivandrum.ignou.ac.in/ |
IGNOU Trivandrum Regional Centre Admission
IGNOU Trivandrum Regional Centre offers UG, PG, Diploma, and other certificate courses. The admission for the July 2022 session is open now. The admission process will last till 30 September 2022. Admissions to IGNOU Trivandrum centre are allowed online and offline. To apply online, the students would require to visit the regional centre portal or official ignou website. Bypassing the 10+2 or similar from the authorized board, the students can appear in the process of UG 2022 admissions. PG seats can be allotted for three year UG degree. All certified and approved institution degrees shall be considered.
IGNOU Trivandrum Reginal Centre Offered Courses:
UG Courses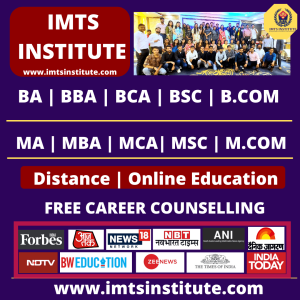 BA (Economics) (BA (Economics))

BA (History) (BA (History))

BA in Psychology (BAPC)

Bachelor / B.Sc. in Anaesthesia & Critical Care Technology (BACT)

Bachelor / B.Sc. in Medical Laboratory Technology (BMLT)

Bachelor of Arts (BA)

Bachelor of Arts (Tourism Studies) (BTS)

Bachelor of Commerce (BCom)

Bachelor of Commerce with Major in Accountancy and Finance (BCom(A&F))

Bachelor of Computer Applications (BCA)

Bachelor of Education (BEd)

Bachelor of English (BA(English))

Bachelor of Library and Information Science (BLIS)

Bachelor of Social Work (BSW)

Bachelor Preparatory courses (BPP)

BBA in Retailing ((BBA(Retailing)))

BCom with a Major in Financial and Cost Accounting (BCom(F&CA)))

BEd (Special Education) (BEDSE)

BSc (BSc(General))

BSc (Hons) in Optometry & Ophthalmic Techniques (BSCHOT)

BSc Nursing (Post Basic) (BScN(PB))
PG Courses
MAESD (MAESD)

Master of Arts (Economics) (MEC)

Master of Arts (English) (MEG)

Master of Arts (Hindi) (MHD)

Master of Arts (History) (MAH)

Master of Arts (Philosophy) (MAPY)

Master of Arts (Political Science) (MPS)

Master of Arts (Psychology) (MAPC)

Master of Arts (Public Administration) (MPA)

Master of Arts (Rural Development) (MARD)

Master of Arts (Sociology) (MSO)

Master of Arts (Tourism Management) (MTM)

Master of Arts in Women's and Gender Studies (MAWGS)

Master of Arts(Education) (MA(Edu))

Master of Business Administration (MBA)

Master of Business Administration (Banking & Finance) (MBF)

Master of Business Administration (Banking & Finance) (MBF)

Master of Commerce (MCom)

Master of Commerce in Business Policy and Corporate Governance (MCom (BP & CG))

Master of Commerce in Finance & Taxation (MCom (F&T))

Master of Commerce in Management Accounting & Financial Strategies (MCOM[MA&FS])

Master of Computer Applications (MCA)

Master of Education (MEd)

Master of Library and Information Science (MLIS)

Master of Science Degree in Dietetics and Food Service Management (MSc(DFSM)

Master of Science in Counseling and Family Therapy (MCom (F&T))

Master of Science in Counseling and Family Therapy (MSC[CFT])

Master of Science in Counseling and Family Therapy (MSCCFT)

Master of Science in Counseling and Family Therapy (MSc(CFT))

Master of Social Work (MSW)
Diploma Courses
ADCM (ADCM )

Advanced Diploma in Water Resources Engineering (ADWRE)

BA in Psychology (BA (PSYCHOLOGY))

BEDSE(MR) (BEDSE(MR))

CERTIFICATE/DIPLOMA IN VOCATIONAL TEACHER EDUCATION (DVTE)

Diploma in Computer Integrated Manufacturing (DCIM)

Diploma in Creative Writing in English (DCE)

Diploma in Early Childhood Care and Education (DECE)

Diploma in Elementary Education (DElED)

Diploma in HIV and Family Education (DAFE)

Diploma in Management (DIM)

Diploma in Meat Technology (DMT)

Diploma in Medical Laboratory Technology (DMLT)

Diploma in Nutrition and Health Education (DNHE)

Diploma in Tourism Studies (DTS)

Diploma in Value Added Products from Fruits and Vegetables (DVAPFV)

Diploma in Watershed Management (DWM)

Diploma in Watershed Management (DWM)

PGD(CFT) (PGD(CFT))
Certificate Courses
Advanced Certificate in Information Security (ACISE)

Certificate in Anti Human Trafficking (CAHT)

Certificate in Bee Keeping (CIB)

Certificate in Business Skills (CBS)

Certificate in Computing (CIC)

Certificate in Consumer Protection (CCP)

Certificate in Disaster Management (CDM)

Certificate in Entrepreneurship (CIE)

Certificate in Environmental Studies (CES)

Certificate in Firemanship (CIF)

Certificate in Food and Nutrition (CFN)

Certificate in Food Safety (CFS)

Certificate in German Language (CGL)

Certificate in Guidance (CIG)

Certificate in HIV and Family Education (CAFE)

Certificate in Human Rights (CHR)

Certificate in ICT Application in Library (CICTAL)

Certificate in Information Security (CISE)

Certificate in Information Technology (CIT)

Certificate in Literacy courses (CLP)

Certificate in Maternal and Child Health Care (CMCHC)

Certificate in Newborn and Infant Care (CNIC)

Certificate in Nutrition and Childcare (CNCC)

Certificate in Organic Farming (COF)

Certificate in Organic Farming (COF)

Certificate in Participatory Forest Management (CPFM)

Certificate in Participatory Project Planning (SAVINI)

Certificate in Performing Arts – Karnatak Music (CPAKM)

Certificate in Performing Arts – Kathakali (CPAKK)

Certificate In Performing Arts -Theatre Arts (CPATHA)

Certificate in Poultry Farming (CPF)

Certificate in Teaching English (CTE)

Certificate in Tourism Studies (CTS)

Certificate in Visual Arts – Applied Arts (CVAA)

Certificate in Visual Arts – Painting (CVAP)

Certificate in Water Harvesting and Management (CWHM)

Certificate in Women's Empowerment and Development (CWED)

Certificate in Youth in Development Work (CCYP)

Certificate courses in Empowering Women Through Self-Help Groups (CWDL)

Certificate courses in Functional English (Basic level) (CFE)

Certificate courses in Laboratory Techniques (CPLT)

Certificate courses in Rural Development (CRD)

Certificate courses In Value Education (CPVE)

Certificate courses Teaching of Primary School Mathematics (CTPM)

CNGOM

CVTE
PG and Advance Diploma Courses
PG Diploma in Translation (PGDT)

PGDIPR (PGDIPR)

Post Graduate Diploma in Corporate Governance (PGDICG)

Post Graduate Diploma in Counselling and Family Therapy (PGDCFT)

Post Graduate Diploma in Disability Management for Medical Practitioner (PGDMD)

Post Graduate Diploma in Disaster Management (PGDDM)

Post Graduate Diploma in Financial Markets Practice (PGDFMP)

Post Graduate Diploma in Information Security (PGDIS)

Post Graduate Diploma in Integral Education (PGDIE)

Post Graduate Diploma in International Business Operations (PGDIBO)

Post Graduate Diploma in Pre-Primary Education (PGDPPED)

Post-Graduate Certificate in Adult Education (PGCAE)

Post-Graduate Diploma in Adult Education: Participatory Adult Learning, Documentation and Information Networking (PGDAE)

Post-Graduate Diploma in Analytical Chemistry (PGDAC)

Post-Graduate Diploma in Audio courses Production (PGDAPP)

Post-Graduate Diploma in Clinical Cardiology (PGDCC)

Post-Graduate Diploma in Distance Education (PGDDE)

Post-Graduate Diploma in Environment and Sustainable Development (PGDESD)

Post-Graduate Diploma in Financial Management (PGDFM)

Post-Graduate Diploma in Folklore and Culture Studies (PGDFCS)

Post-Graduate Diploma in Food Safety and Quality Management (PGDFSQM)

Post-Graduate Diploma in Higher Education (PGDHE)

Post-Graduate Diploma in Human Resource Management (PGDHRM)

Post-Graduate Diploma in Journalism and Mass Communication (PGJMC)

Post-Graduate Diploma in Management (PGDIM)

Post-Graduate Diploma in Marketing Management (PGDMM)

Post-Graduate Diploma in Maternal and Child Health (PGDMCH )

Post-Graduate Diploma in Operations Management (PGDOM)

Post-graduate Diploma in Pre Primary Education (PGDPPE)

Post-Graduate Diploma in Rural Development (PGDRD)

Post-Graduate Diploma in Social Work (PGDSW)

Post-Graduate Diploma courses in Acupuncture (PGDACP)
PG and Advance Certificate
PG Certificate in Information Security (PGCIS)

PGCESD (PGCESD)

Post-Graduate Certificate in Malayalam-Hindi Translation (PGCMHT)

Post-Graduate Certificate in Patent Practice (PGCPP)
Non-Credit Programmes
Certificate in Motor Cycle Service and Repair (CMSR)

Foundation Course on Education of Children with Disabilities (FCED)
Appreciation Programmes
Appreciation Course on Environment (ACE

)
Regular Programmes 
UG Courses
Bachelor of Science (BSc)
PG Courses
Master in Social Work (Philanthropy) (MSW)
Diploma
Diploma in Primary Education (DPE)
PG and Advance Diploma
Post-Graduate Diploma in Clinical Cardiology (PGDCC)
IGNOU Trivandrum Contact Details
Address: RAJDHANI COMPLEX KILLIPPALAM, KARAMANA P O THIRUVANANTHAPURAM
Contact No. : 0471-2344113
Mobile: 9447044132
FAX: 0471-2344121
E-mail: rctrivandrum@ignou.ac.in
Website: http://rctrivandrum.ignou.ac.in